Masculinity, women and football
David Wood, Professor of Latin American Studies and Director of Postgraduate Studies, School of Languages and Cultures.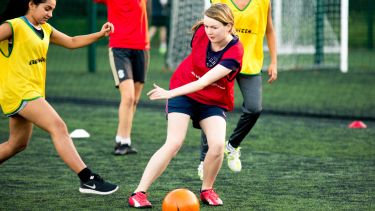 Off
Gender equality means it being as easy for women and girls to play football as it is for men and boys - and that the ways in which they are represented and discussed are also equal.
I'm currently the principal investigator on an international research network called A Level Playing Field.
This explores the practice and representation of women's football in South America, working with academic colleagues, players and NGOs in Argentina, Brazil and Colombia.
We seek to highlight the obstacles to gender equality in football in South America and share ways in which these have been challenged and overcome.
My latest publication examines women's football in Argentina and Brazil and the impact that notions of masculinity have on the sport.
Report + Support
An online platform for all staff and students to report and access support about harassment and discrimination of any kind.