Collaboration for innovation in the water-sector (Theme 7 of the TWENTY65 research programme)
Water is the foundation of our society. At present we have increasingly unsustainable and inflexible water systems that will not be able to meet society's future water needs as populations increase, infrastructure ages, and as the natural environment comes under increasing long term pressures.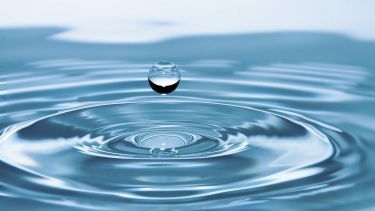 Given this situation, a grand challenge emerges: How can we tailor water systems and change innovation in the water sector to deliver positive impact on health, the environment, the economy and society by 2065? A consortium of six Universities are undertaking this challenge under the umbrella of the TWENTY65 research programme.
Theme 7 of TWENTY65 addresses the issue that the transformative aims of providing tailored water for all demand radically innovative new approaches requiring creative and integrative collaborations between Water Companies and their major stakeholders (Supply Chain, Academia, User and Policy). At the moment, stakeholder silos and disciplinary and sectoral boundaries constantly undermine the success of collaborative innovation efforts. For example, academics produce potentially influential new research but struggle through lack of collaboration with the Water Industry in how to implement those ideas on a wide scale. Water companies and their supply chain fail to engage domestic and business users to gain a detailed enough understanding on their differing needs and willingness to change. Policy-makers lack a sufficient understanding of the complexity of the water industry when defining new regulations. Our research theme therefore aims to improve our understanding of the complexities of collaboration and offer strategies and tools for enhancing shared innovation processes through two objectives:
Identify the factors influencing the effectiveness of collaboration between stakeholders across the different stages of the innovation process from challenge identification and analysis, to creative idea generation, to idea evaluation, to implementation and maintenance of innovations.
Develop, test and implement a new practical model to guide collaborations across different stages and stakeholders in the innovation process. The model will build on our existing CLEAR IDEAS innovation development framework to provide the basis for training interventions and software tools.
Funding:
The funding body for this research is the Engineering and Physical Sciences Research Council (EPSRC). The amount awarded for Theme 7 is £274,000 (£3.9m for overall TWENTY65 research programme - duration 2016-2020).
Researchers:
Dr Kamal Birdi (IWP, Theme Leader), Dr James Porter (Theme Research Associate), Dr Vanessa Speight (Theme Co-Investigator), all from the University of Sheffield and Professor Kerrie Unsworth (Theme Co-Investigator, Leeds University Business School). The overall TWENTY65 research programme lead is Prof Joby Boxall (University of Sheffield)