Matching relating styles to improve lawyer-client relationships
This Management Knowledge Transfer Partnership, a collaboration with Jackson Lees Group law firm, seeks to develop a new tool to assess people's natural relating styles, to enable better matches between clients and lawyers and improve client satisfaction.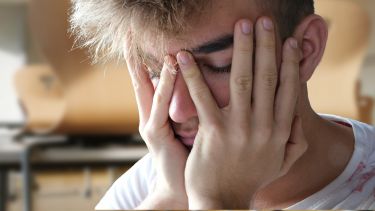 There are clear differences in how people want others to interact with them when they are upset or anxious. Some people might want to feel understood and validated and to have others empathise with their situation. Others might prefer to cut to the chase and deal directly with the problem. Others still might want someone to help them snap out of it. Differences in people's natural tendencies for dealing with others' emotions and their preferences for how others deal with their feelings can be called 'relating styles'.
In this project, funded by UKRI, the research team is working with Jackson Lees Group to develop a new tool to effectively capture people's relating styles. The new tool will be used to assess clients' and lawyers' relating styles to help the firm ensure that clients are assigned the best lawyer, not only based on their technical skills but also the match with their relating preferences and tendencies.
The project is part of a wider collaboration involving the University of Manchester, University of Sheffield and the law firm. Another branch of the project involves developing a new artificial intelligence architecture for the 'lawyer-client journey', within which the new relating styles tool will be embedded. The goal is to improve the client experience by ensuring that they are matched with a lawyer who understands their needs and who can tailor their interactions accordingly.
Funding body
UKRI mKTP, 2022-2024, £407,243
Researcher
The mKTP involves two strands. Professor Karen Niven (IWP) is the academic lead for the psychology part of the project, working with Dr David Hughes (University of Manchester) as the academic supervisor, and J Keane Tan who is the psychology project associate based as Jackson Lees Group.
The AI part of the project involves Dr Nadia Papamichail (University of Manchester) as academic lead and Dr Riza Batista-Navarro (University of Manchester) as academic supervisor, with Ade Ajagbe as the data science project associate.
Flagship institutes
The University's four flagship institutes bring together our key strengths to tackle global issues, turning interdisciplinary and translational research into real-world solutions.