H-Work: multi-level interventions for mental health in SME's and public organisations
IWP's Professor Karina Nielsen, Dr. Carolyn Axtell and Cristian Vasquez are involved in a large multi-disciplinary European project (Horizon 2020) called H-Work (or Healthy Work) led by colleagues at The University of Bologna.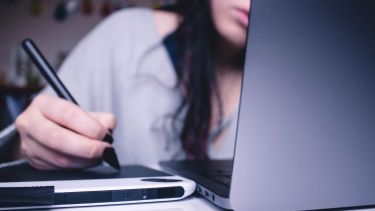 Off
Written by Dr Carolyn Axtell, Senior Lecturer, Institute of Work Psychology, Sheffield University Management School
H-Work (or Healthy Work) sets out to design, implement and evaluate multilevel workplace mental health interventions. The project brings together seven academic partners, four private companies, one public institution and two European professional networks with expertise in occupational health, methodology, policy development, communication and advanced technologies.
Focus of H-Work
H-Work focuses on multi-level interventions because research suggests that tackling mental health at different levels (both organisational level-practices/procedures and individual skills/coping) is more effective than just focusing at one of these levels (Lamontagne et al, 2007).
However, there is a need for greater understanding about the cumulative and synergistic effects of multi-level interventions and the mechanisms that enable these to work effectively (which is a gap that this project seeks to fill).
The project utilises the IGLO framework (Nielsen, et al, 2018) to characterise the interventions at individual, group, leader and organisational levels, and to guide the choice of multi-level interventions (ensuring that interventions at more than one level are implemented).  
Project outcomes will include recommendations for employers, occupational health professionals and policy makers on how to improve mental health within organisations using multi-level interventions.
An important deliverable of the project, therefore, is a set of H-Work toolkits and guidelines on how to implement multi-level interventions within workplaces.  Having such toolkits and guidance is important, as only around 30% of European organisations have processes in place for effectively dealing with mental health (EUOSHA, 2019).
Ten different organisations across five European countries (Italy, Spain, Germany, the Netherlands, and Czech Republic) are taking part in the project. The focus is on Small-Medium sized Enterprises (SMEs) and public organisations because they typically lack the resources for managing workers' mental health and psychosocial well-being (Beck and Lenhardt, 2019; Schuller, 2020) and as such these organisations are in greatest need for guidance.  
The H-Work Toolkit
There are three main toolkits being developed within the project. The first is the H-Work Assessment Toolkit (HAT) which focuses on analysing the needs and requirements for mental health interventions within organisations. This involves a set of protocols and guidelines for gathering information from different organisational members about the policies and practices already in place as well as the demands/stressful aspects of work that need to be addressed and the resources or positive aspects of work that should be enhanced. Evidence from different sources are then analysed and combined into a Needs Analysis report that can be used to inform the choice of interventions.
The H-Work Intervention Toolkit (HIT) has been designed to enable organisations to match interventions to the needs identified using the HAT. This includes empirically validated primary interventions (focusing on removing the source of the stressor) and secondary interventions (focusing on developing skills and resilience to deal more effectively with the stressor) at different IGLO levels. These include interventions that involve digital delivery, which can offer great flexibility, particularly in circumstances where other types of delivery may be more difficult (including during a pandemic). Indeed, some stress management interventions offered have been adapted specifically for dealing with the stresses, worries and fears of Covid-19.
The development of the H-Work Evaluation toolkit (HET) is IWP's main responsibility within the project. The HET enables the effectiveness of the interventions to be monitored and evaluated. However, rather than simply focusing on whether the interventions have worked or not, the evaluation toolkit focuses on when and why interventions are effective.
Using a mixed-method approach across six measurement timepoints, data will be collected that enables the researchers to examine what mechanisms are important in facilitating positive outcomes for the interventions (eg voluntary participation, transfer of training) and which contextual factors influence whether these mechanisms are triggered (eg senior management support, organisational readiness for change). 
The immediate (proximal) outcomes hypothesised to be affected by each type of intervention (such as changes in behaviour or changes in work practices) are also measured as well as longer term outcomes such as mental health. By analysing the relationship between contextual factors, the mechanisms, proximal outcomes and subsequent mental health, the chain of causal effects can be examined (see Nielsen and Abilgaard, 2013). The HET will also include a cost-effectiveness evaluation component developed by the H-Work partner in Sweden.
Progress
The project started in January 2020, just before the Covid-19 pandemic hit Europe and therefore the project has had to adapt to the current situation. 
The pandemic has raised awareness about mental health conditions, which has helped to facilitate the project's work, but at the same time adaptations have had to be made to data collection and the interventions offered to reflect current restrictions. For instance, in relation to the HAT protocols, much of the data had to be collected via video calls rather than in face-to-face workshops or interviews. 
Nevertheless, through careful adaptation and sharing of good practice these challenges have served to strengthen the H-Work toolkits by enabling additional recommendations for conducting wellbeing needs assessment in different circumstances.
Five organisations have already completed the needs analysis phase and have chosen a set of multi-level interventions that will be delivered during the spring and summer of 2021. Five more organisations will be starting the needs analysis process in April 2021.
---
More information about the H-Work project
See the project webpage.
See also our presentation on H-Work during the Festival of Social Science, Nov, 2020.
Or the same presentation on Youtube
---
References
Beck, D. and Lenhardt, U. (2019) Consideration of psychosocial factors in workplace risk assessments: Findings from a company survey in Germany. International Archives of Occupational and Environmental Health, 92, 435–451.
EU-OSHA. (2019). Psychosocial Risks in Europe: Prevalence and Strategies for Prevention; Publications Office of the European Union: Luxembourg, 2019. https://osha.europa.eu/en/tools-andpublications/ publications/reports/
LaMontagne, A.D.; Keegel, T.; Louie, A.M.; Ostry, A.; Landsbergis, P.A. (2007) A systematic review of the job-stress intervention evaluation literature, 1990–2005. International Journal of Occupatinoal and Environmental Health, 13, 268–280
Nielsen, K.; Abildgaard, J.S. (2013) Organizational interventions: A research-based framework for the evaluation of both process and effects. Work & Stress, 27, 278–297.
Nielsen, K.; Yarker, J.; Munir, F.; Bültmann, U. (2018) IGLOO: An integrated framework for sustainable return to work in workers with common mental disorders. Work & Stress, 32, 400–417
Schuller, K. (2020) Interventions as the centerpiece of psychosocial risk assessment—Why so difficult? International Journal of Workplace Health & Management, 13, 61–80
Flagship institutes
The University's four flagship institutes bring together our key strengths to tackle global issues, turning interdisciplinary and translational research into real-world solutions.