The Impact of the COVID-19 crisis on Organizational Creativity
The Covid-19 crisis has created a number of challenges for organizations and the ways in which we communicate and work with colleagues on a daily basis.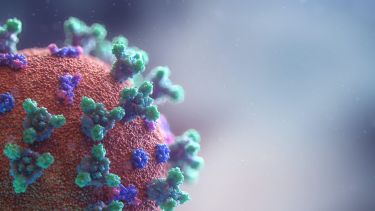 Written by Dr Dermot Breslin and Dr Carolyn Axtell, Senior Lecturers in the Institute of Work Psychology, Sheffield University Management School, UK.
Whilst staff can connect virtually via Zoom and Google meetings, these platforms severely constrain the natural form of human interaction that enriches our working lives. It is unclear what consequences our increased home working is having on organizational performance and productivity. One unexplored impact of this mass migration online is the effect it has on processes of creativity within organisations. Research conducted by IWP and the wider work psychology community suggests there may be both negative and positive implications.
Groups are a key vehicle for organisational creativity (Faure, 2004), and social interactions are fundamental to their performance. Interactions facilitate exchanges between individuals. This can lead to the cross fertilisation of ideas and associations between different contributions (Dugosh and Paulus, 2005), improving the uniqueness or quality of ideas generated. Interactions can also impact the socialisation process within the group, and the more individuals socialise, the more inclined they are to share and listen to the contributions of others (Paulus and Brown, 2007).
Online platforms constrain the natural form of human interaction. The flow and richness of verbal and nonverbal exchanges is replaced by, at best, a 2-dimensional moving image interrupted by Wi-Fi connectivity, potential time delays in speech and classroom-style hand-raising sequencing of contributions. The awkwardness of these interactions has a clear impact on person-to-person exchanges and can restrict the social relationships that are so important for the creative process.
Socialisation increases levels of familiarity between individuals, especially in newly formed or transient groups (Jehn and Shah, 1997). Familiarity facilitates the contributions of group members, as each takes turns within a play of interactions and it can also break down social inhibitory factors such as evaluation apprehension (Rietzschel et al., 2006).
Our research has shown that off-task breaks which are collaborative in nature impact processes of socialisation within a newly-formed group, leading to higher creative performance post-break (Breslin, 2019). Breslin's research also found that creative performance decreased when group tasks were interspersed with breaks in which members went off on their own. Groups which stay together on- and off-task socialise more and this improves their creative efforts.
The very nature of the "new normal" brought about by the COVID-19 crisis means that on-line group tasks are interspersed with individual-level tasks and individual-level breaks, as group members leave their computers to stretch their legs or make a coffee. As individuals break away on their own, group socialisation processes may be negatively impacted, and with this, the creative process.
Research on virtual work further demonstrates that this process of familiarisation and cohesion can take more time and may be more fragile (ie more likely to be impacted by single events such as a failure to respond quickly) (Walther, 1996). Due to the reduced social cues available when communicating via technology, the cues that are available can take on disproportionate significance when forming impressions of others.
When using videoconferencing, impressions of remote partners might be based on communication competence rather than task competence because their communication behaviours are the most noticable cues available to the observer (Storck and Sproull, 1995). Another issue is that feelings of apprehension, which relate to the wider mental health of employees, may also be adversely affected by isolated home working. Whilst research has found links between positive feelings and creative performance (Madrid et al., 2014), negative feelings can decrease creativity by narrowing attentional focus and restricting divergent thinking (Nijstad et al., 2010).
However there may also be some advantages to working virtually that could potentially enhance group innovation. Past research has shown that group creative performance can be impaired by a number of factors. For instance, group members may dominate conversations and so block the contributions of others (Rietzschel et al., 2006). Individuals may also be apprehensive about sharing ideas within the group. Working virtually can reduce the impact of some of these problems, with greater potential for status equalisation due to people feeling less inhibited (McGrath and Hollingshead, 1994), reduced normative influence (ie less likely to be persuaded just by the majority view) leading to more objective decision making (Schmidt et al., 2001), and more possibility for ideas to be exchanged without blocking from others (eg writing ideas down in chat facilities without interruption) (Rice et al., 2007).
It is worth bearing in mind that due to coordination challenges, especially when relying on asynchronous technologies like email. Virtual teams may need more time to reach a decision and have more difficulty in achieving consensus (Hollingshead, McGrath, and O'Connor, 1993). Thus, there may be different barriers and facilitators to innovation when working at a distance from each other.
For many, home working has increased the time spent at their desks, creating the potential for increased levels of productivity. However this potential may be undone by the impact of home working on processes of socialisation and employee wellbeing. Organizations cannot work their way out of a productivity crisis but need to innovate and find ways of working better. For instance, there may be benefits to working remotely that could be harnessed more effectively but also costs that corrode these benefits. Group creativity is the foundation of this process, which runs the risk of being undermined by the new normal we find ourselves in.
---
References
Breslin, D. (2019). Off‐Task Social Breaks and Group Creativity. The Journal of Creative Behavior, 53(4), 496-507.
Dugosh, K. L., and Paulus, P. B. (2005). Cognitive and social comparison processes in brainstorming. Journal of experimental social psychology, 41(3), 313-320.
Faure, C. (2004). Beyond brainstorming: Effects of different group procedures on selection of ideas and satisfaction with the process. The Journal of Creative Behavior, 38(1), 13-34.
Hollingshead, A.B., McGrath, J.E. and O'Connor, K.M. (1993), Group task performance and communication technology: a longitudinal study of computer-mediated versus face-to-face work groups, Small Group Research, 24, 307-33.
Jehn, K. A., and Shah, P. P. (1997). Interpersonal relationships and task performance: An examination of mediation processes in friendship and acquaintance groups. Journal of personality and social psychology, 72(4), 775.
Madrid, H. P., Patterson, M. G., Birdi, K. S., Leiva, P. I., and Kausel, E. E. (2014). The role of weekly high‐activated positive mood, context, and personality in innovative work behavior: A multilevel and interactional model. Journal of Organizational Behavior, 35(2), 234-256.
McGrath, J. E., and Hollingshead, A. B. (1994). Groups interacting with technology: Ideas, evidence, issues and an agenda. London, UK: Sage.
Nijstad, B. A., De Dreu, C. K., Rietzschel, E. F., and Baas, M. (2010). The dual pathway to creativity model: Creative ideation as a function of flexibility and persistence. European Review of Social Psychology, 21(1), 34-77.
Paulus, P. B., and Brown, V. R. (2007). Toward more creative and innovative group idea generation: A cognitive‐social‐motivational perspective of brainstorming. Social and Personality Psychology Compass, 1(1), 248-265.
Rice, d. J., Davidson, B. D., Dannenhoffer, J. F., and Gay, G. K., (2007) Improving the Effectiveness of Virtual Teams by Adapting Team Processes. Computer Supported Cooperative Work, 16, 567-594.
Rietzschel, E. F., Nijstad, B. A., and Stroebe, W. (2006). Productivity is not enough: A comparison of interactive and nominal brainstorming groups on idea generation and selection. Journal of Experimental Social Psychology, 42(2), 244-251.
Schmidt, J.B., Montoya-Weiss, M.M. and Massey, A.P. (2001), New product development decision-making effectiveness: comparing individuals, face-to-face teams and virtual teams, Decision Sciences,  32, 575-99.
Storck, J., and Sproull, L. (1995). Through a glass darkly what do people learn in videoconferences? Human Communication Research, 22(2), 197-219.
Walther, J. (1996) Computer Mediated Communiction: Impersonal, Interpersonal and Hyperpersonal Interaction, Communication Research, 23, 3-43.
Flagship institutes
The University's four flagship institutes bring together our key strengths to tackle global issues, turning interdisciplinary and translational research into real-world solutions.