Restructuring the NHS: leading across complex healthcare systems
With the announcement in February by the Health Secretary, Matt Hancock, of a proposed restructuring of the NHS, the question of how to lead health and social care services takes centre-stage.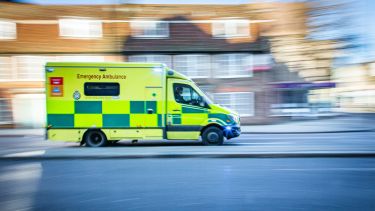 Off
Written by Dr Stefan Cantore, Senior University Teacher in Organisation Development and Change Management, Sheffield University Management School
At the heart of the proposed changes are Integrated Care Systems (ICS). These new organisations are intended to commission area-wide services from 'pooled' budgets breaking down perceived divides between primary care, secondary care and social care through a focus on partnership and system working.
Stefan Cantore, a member of IWP and Senior University Teacher in Organisation Development and Change Management recently published the findings of a year-long action inquiry project in which he explored the nature of leadership practices necessary to perform effectively in such complex healthcare systems (Cantore, 2021). His work could not be more timely.
Stefan and his collaborator (Dr Mark Gatenby, then Associate Professor at the University of Southampton Business School) were invited to act as learning and organisation development consultants for a large health rehabilitation unit in the south of the United Kingdom. The unit serves a population of around 11 million (equivalent to Cuba or the Czech Republic). It receives referrals from local health systems and offers a tertiary specialist service.
This means that it needs to work not just within its own local complex system (a host General Hospital) but also engage well with the complexities of specialist rehabilitation in multiple locations alongside stakeholder governmental and non-governmental agencies in each area.    
During the inquiry three overarching themes around co-designing, learning and developing leadership in complex systems became apparent. Within these, the inquirers noted some key leadership practices enabling leaders to shape and influence the following systems:
Purposing
Active reflection on why systems have formed themselves to be systems, and helping people within systems to continuously redefine the purposes behind their actions.
Empathising
Empathy is the "glue" that creates and sustains social relationships at a fundamental level. Empathy recognises that for us to flourish, as individuals, mutual social and leadership relationships based on understanding offer the potential for collaboration and success.
Conversing
Through conversations with others, individuals together begin to construct a social reality in complex systems. Leaders needs skills in hosting system-wide conversations which enable people to create a new sense of reality between themselves.
Leading for Learning
Learning in a complex healthcare system requires a degree of leader intentionality and planned co-design.
Influencing
Complex systems need to strategically equip people across the healthcare system to be effective influencers.
Role-Shaping
This is a practice of inquiry to encourage exploration of the ever-changing nature of roles emerging and disappearing within systems.
Culturing
Culturing offers a lens through which to both reflect on what is happening when people work across healthcare systems and a practice that helps managers make individual and collective choices about how they behave and think in any shared endeavour.
Storying
Storying has a vital part to play in shaping the experience of people in a system context. As each tells a story and is heard by others, so lived experience is understood and itself shaped through the interactions.
Languaging
Through the choices leaders make about language they can craft new meanings and knowledge about the system context.
Reflecting
Managing in a complex healthcare system involves many different experiences. Some may seem familiar, and others may be a surprise. Intentional reflective practice will enable sense-making and system insight.
Conclusion
Stefan concludes his paper by arguing for the NHS and Social Care to take a closer look at what leadership development they are commissioning to support leaders working in complex multi-organisational systems.
The more traditional organisationally focussed frameworks and practices are not sufficient for the challenges leaders will face in a re-structured health and care system.
---
References
Cantore, S., (2021). Leading Across Complex Healthcare Systems: Learning from an Action Inquiry Project. Management in Healthcare, 5(2), 127–140.
Flagship institutes
The University's four flagship institutes bring together our key strengths to tackle global issues, turning interdisciplinary and translational research into real-world solutions.