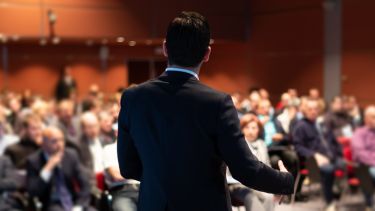 Off
Keynote Speakers
 Professor Bradley Wynne, University of Strathclyde

Biography

Professor Bradley Wynne is Director of the Advanced Forming Research Centre (AFRC), part of the National Manufacturing Institute Scotland, which is one of the 7 High Value Manufacturing Catapults. His involvement spans from technical input on projects to strategic discussions with companies from SMEs to multinationals. Combined with his long track record of industry collaboration on low TRL research and doctoral training, particularly the aerospace and nuclear manufacturing, he has a unique knowledge of and network within the metals industry research and innovation landscape.

He is also Professor of Materials Technology in the Department of Mechanical and Aerospace Engineering at the University of Strathclyde. Prior to coming to Strathclyde he spent 20 years at the University of Sheffield in the Department of Materials Science and Engineering. He is internationally recognised for his innovative microstructure characterisation and processing solutions, particularly for titanium, but also in steels and extreme environment materials.

In 2012 he received the Harvey Flower Titanium Prize.

Abstract

Demystifying Engagement with the High Value Manufacturing Catapult

The High Value Manufacturing Catapult (HVMC) was set up to enable UK businesses to improve their competitiveness through accelerating innovation. A key element in achieving this innovation cycle is connecting UK universities and industry through the translation of research into innovative products and services. Thus, engagement with academia is a fundamental element of the HVMC mission in helping to bridge 'the valley of death' of technology readiness levels by transitioning scientific breakthroughs into industrial adoption. In this presentation I will give a personal view of lessons learnt, coming from an academic background, about engaging with the HVMCs and maximising the opportunities collaboration could produce, particularly impact for the UK. This will include an overview of the key mechanisms of engagement with HVMC centres for academics and the potential advantages and disadvantages that they can bring. Moreover, I will endeavour to raise awareness of the wider research and innovation landscape, beyond academia, and the career opportunities it offers.

Dr Charlotte Boig, Cummins Turbo Technologies

Biography

Charlotte currently holds the position of Technical Specialist in Advanced Engineering at Cummins Turbo Technologies. Her work focusses on developing emerging technologies targeting zero emissions. Charlotte gained her EngD from the University of Sheffield in 2018 in collaboration with Cummins. The subject of her research was selective laser melting of Ni-base superalloys for turbocharger applications, specifically investigating the feasibility of this processing route to high temperature rotating components. She graduated Master of Physics with first class honours with distinction from the University of York in 2014.

Abstract

Applied Science: A career in industry, pioneering zero emissions technologies

Choosing between a career in academia or industry is a significant and often challenging decision facing many doctoral candidates. Peek into the professional life of Dr Charlotte Boig, a Technical Specialist at Cummins Turbo Technologies, as she describes how her doctoral training prepared her for a role in the development of cutting-edge technologies targeting zero emissions.

Dr Michael Kenyon, Innoval Technology

Biography

Michael is an Advanced Metallic Systems CDT alumni, completing his course at the University of Manchester in September 2018. His PhD project was based around the effect of increased impurity elements on the precipitation behaviour of dispersoids in Al-Mg-Si alloys sponsored by Novelis.

Now Senior Materials Engineer in the Materials Development group at Innoval Technology, a consultancy to the global aluminium industry, working across all aluminium series and sectors with a strong footprint in packaging, transport and process support, his work crosses numerous sectors including automotive, aerospace and packaging. He's also heavily involved in Innoval's Innovate UK-funded collaborative R&D projects, supporting innovative and sustainable solutions for the industry. He also represents Innoval within several institutes including the Institute of Materials, Minerals and Mining (IOM3) as a member of the Student and Early Career Committee, IOM3 Non-ferrous and Light Metals Group and Transforming Foundation Industries (TFI) Future Leaders Group.

With a passion for promoting sustainable aluminium, Michael works on delivering Life Cycle Assessments as part of Innoval's strategic support, whether that's a single process or an entire supply chain of a product, allowing Innoval's clients to understand and improve their sustainability performance.

Abstract

Aluminium; a Contributor to Environmental Breakdown, or a Critical Material for a Greener Future?

The aluminium industry is forecast to grow rapidly, despite geopolitical events, increased energy prices and the breakdown of our climate. Will the production and use of aluminium contribute to climate collapse, or is it a necessity to meet environmental targets? Michael will introduce the key sectors for the use of aluminium moving forwards and will discuss the crucial innovation required for a more sustainable aluminium industry.

Dr Allan Harte, UKAEA

Biography

Dr Allan Harte is a Principal Materials Engineer at the UK's national laboratory for nuclear fusion science and engineering - the UK Atomic Energy Authority (UKAEA) – where he acts as the Section Lead for the Experimental Mechanics group and the Technical Lead for multi-scale mechanics of materials.

Abstract

This talk will overview of the structure of UKAEA, its relationship to government, academia and industry, and the materials research activities in Dr. Harte's group and beyond. The big vision at UKAEA is high impact R&D to advance fusion technology, to stimulate economic growth for the sector and to leverage innovation for other high-tech industries. Creativity in materials engineering is key to the success of this vision, as the conditions within a fusion tokamak are more extreme than anywhere else in the Solar System. The rise of fusion SMEs, particularly in the UK and the USA, is evidence of an exciting time for the sector – one of unprecedented growth. UKAEA maintains its national R&D programme while evolving into an enabling partner for these SMEs to support the qualification of fusion materials and components towards the realisation of commercial fusion power.

Dr Zaheen Shah, Westinghouse Electric

Biography

Zaheen is a Senior Engineer at Westinghouse Electric Sweden AB. His work focusses primarily on the manufacturing of zirconium-based products, which are then assembled and used in the cores of nuclear reactors.

In March 202 Zaheen completed his doctoral training with the Advanced Metallics Systems CDT at the University of Manchester. His project was based on the characterisation and modelling of precipitation in zirconium alloys, sponsored by Westinghouse Electric Sweden AB and Alleima (formerly AB Sandvik Materials Technology).

Abstract

With the ever-changing political and environmental situation, energy produced from carbon-free sources is becoming more and more important. Westinghouse Electric is a key player in ensuring that countries have access to nuclear energy, though what is Westinghouse's role in the nuclear industry? Zaheen will describe an overview of the structure of Westinghouse Electric, the operations and services that the company provides, and how the company is adapting to address the challenges that nuclear and energy industries face in the current climate.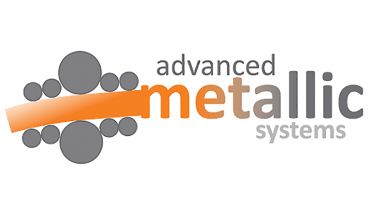 Study with us
Study for a fully-funded PhD or EngD in Advanced Metallic Systems to explore innovative materials and manufacturing routes to increase sustainability and performance.
Events at the University
Browse upcoming public lectures, exhibitions, family events, concerts, shows and festivals across the University.