InnoLas Laser GmbH, Krailling, Germany.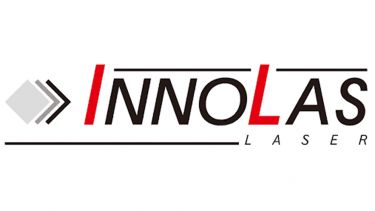 InnoLas Laser GmbH was founded in 1995 to manufacture high quality laser sources for scientific and industrial applications.
The company was formed from parts of the scientific department of GSI Lumonics, one of the pioneers of YAG Lasers.
As a result of many years of experience, InnoLas can offer unparalleled know-how in the production of specialised Q-switched solid-state lasers.
The systems InnoLas develops are either diode or flash lamp pumped. They have repetition rates from one Hz up to one kHz and pulse energies from a few millijoules to several joules. For example, InnoLas holds market benchmarks with a 100 Watt nanosecond DPSS Laser (one Joule at 100 Hz) or OPOs with ultrafast wavelength switching (pulse-to pulse at 100 Hz) for industrial and medical purposes.
These innovative products were made possible because of constant development within the company by well-educated personnel and continuous involvement in public projects.
The company today has around 25 employees, with 11 working on R&D.
InnoLas prides itself on the delivery of laser systems that are exactly tailored to the application requirements, both in fundamental research and demanding industrial applications.
The NanoStencil program is in line with many other public research projects where InnoLas provided innovative and highly customised solutions for ground-breaking fundamental research applications. Some of these projects led to successful spin-offs, where InnoLas today acts as an OEM supplier.
InnoLas is equipped with five laboratories and a clean room for laser development and assembly.
The company possesses all relevant equipment for detailed characterisation of laser beams and output performance. This includes energy meters, wavefront sensors, beam cameras and photo diodes. 
A huge stock of standard components validated over many years of production can be used to create the best possible laser systems for this project.
The key design personnel are available in-house, such as optical, mechanical and software designers. Partners for electrical or mechanical manufacturing and optics suppliers are mostly within a 20km radius of the headquarter. This allows great flexibility during the development process.
The roles InnoLas contribute to the project include
development and delivery of two laser systems tailored to the partner's requirements
support in the characterisation and optimisation of laser beam parameters based on first partner results
contributions to dissemination and exploitation
Andreas Börner is product manager of the MAGNA series of Q-Switched sub-nanosecond lasers and Head of Sales at InnoLas Laser GmbH.
His major expertise lies in optical system design and market-oriented development of new product lines.
He will take the lead in the design and production of the two lasers for this project.
Contact: andreas.boerner@innolas.com
A world top-100 university
We're a world top-100 university renowned for the excellence, impact and distinctiveness of our research-led learning and teaching.