The causes of pain are still poorly understood and this limits treatment options. Our research takes a multidisciplinary approach to improve the understanding and treatment of pain.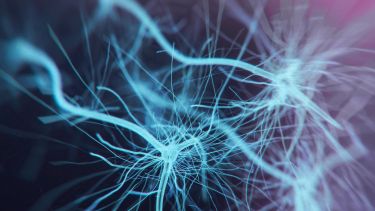 Chronic pain is a debilitating experience, affecting patients across all clinical disciplines. It often results in serious co-morbidities and psychological disorders such as anxiety and depression.
Chronic pain is a major public health issue, impacting on health, quality of life, employment and the wider economy. However, its pathogenesis is still poorly understood, which limits treatment options.
We aim to understand the mechanisms of chronic pain and improve its treatment. We have an interdisciplinary team of scientists and clinicians – with extensive expertise in molecular biology, in vitro and in vivo modelling, treatment of patients with pain and access to a unique archive of patient tissue samples.
We collaborate with researchers who have expertise in pre-clinical and human imaging, mass spectrometry, proteomics and biomaterials. Our combined expertise enables us to develop an improved translational strategy to further the understanding of chronic pain and develop novel therapies.
---
Research expertise
Our researchers are undertaking research across all aspects of pain.
We are currently researching:
The biology of the first neurons involved in the nerve circuits specialising in pain sensation. We are investigating the fast signalling mechanisms which lie within these neuronal cell bodies which are thought to modulate sensitivity to pain stimuli as well as general housekeeping functions within the neurons.. 
The changes in the excitability of pain neurons in response to inflammation or damage. We have developed a cell line that mimics pain neurons to facilitate basic research and analgesic drugs screens. We have also developed an efficient assay to measure changes in the activity of pain neurons in response to disease conditions and potential analgesic drugs. 
Clinical studies applying modern magnetic resonance (MR) neuroimaging techniques in diabetic neuropathy. Neuropathy is a debilitating complication of diabetes and we are looking into the causes, treatment and prevention of this condition.
The genetic and protein alterations that underlie the development of neuropathic pain. Following nerve injury, a series of changes occurring in the neurons and the surrounding environment lead to increased pain perception, known as neuropathic pain. We are investigating how small RNA molecules called microRNAs influence the intensity of pain in patients affected by lingual nerve injury. 
The role of resolvins in chronic pain, and how they interact to reduce inflammation and pain. Resolvins are a class of molecules derived from omega-3 fatty acids and have an important role in the active process of terminating inflammation. Recent studies show that resolvins can alleviate symptoms of pain in pre-clinical models. We hope to identify resolvin receptors that are most relevant to pain, using archives of nerve tissue relevant to neuropathic and inflammatory pain.
The molecular biology of pain, particularly the role of non-coding RNA and their utility as biomarkers. We have expertise in the analysis of both non-coding RNA and extracellular vesicles.
The changes in nerve function that accompany pain. Whether caused by inflammation, nerve injury or chemotherapy, special pain sensing neurons that transmit information to the brain, undergo changes in their biology that result in increased sensitivity and increased secretion of chemical mediators involved in cell-cell communication. We are investigating the molecules that support these changes, with a view to finding new non-opioid drug targets for the alleviation of chronic debilitating pain.
The epidemiology, risk factors, pathogenesis, central nervous system involvement and treatment of diabetic neuropathy and neuropathic pain.
Contact: Solomon Tesfaye on solomon.tesfaye@nhs.net
Pain as a common symptom of Parkinson's disease.
The development of long-lasting neuronal blockers for treatment of chronic pain conditions, such as neuropathic pain. We are engineering new types of botulinum neurotoxins with improved profiles for pain treatments. 
Partner with us
We're proud to work with local and global organisations to further enhance our translational research.