University and Council work together to help Sheffield hospitality businesses solve ventilation problems, reducing the spread of Covid-19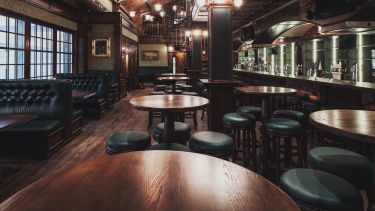 University of Sheffield researchers in collaboration with Sheffield City Council have launched a new project to help hospitality venues improve their ventilation systems to reduce the spread of Covid-19
Project can help venues assess their current ventilation systems and solve any challenges they may be facing
Researchers are looking for hospitality businesses across Sheffield to take part
Results could help to reduce the spread of Covid-19, boost consumer confidence and support businesses over winter in light of the new Omicron variant
A new research project that could help hospitality venues - such as pubs, bars, live music venues, nightclubs, restaurants and gyms - improve their ventilation systems in order to help reduce the spread of Covid-19 over winter, is being launched by researchers at the University of Sheffield.
The project, led by Dr Abigail Hathway from the University's Department of Civil and Structural Engineering in collaboration with Dr Chantelle Wood from the Department of Psychology and Sheffield City Council, can help hospitality venues across the city assess their current ventilation levels, explore the challenges they are facing and provide them with tailored guidance on how they can improve their ventilation systems should they need it.
Venues can apply to take part in the research, either by participating in CO2 monitoring to assess ventilation levels and a face-to-face interview, or alternatively completing an online questionnaire. All findings will be kept anonymous and confidential.
With Covid-19 cases rising significantly across the UK due to the new Omicron variant, there is a need for good indoor ventilation systems in hospitality venues to help reduce the risk of Covid-19 transmission. These systems can also help to boost consumer confidence, supporting businesses throughout the winter period, by giving people reassurance that the hospitality venues they visit have the appropriate ventilation measures in place.
Ventilation, the process of introducing fresh air into indoor spaces while removing stale air, could help to remove air that contains virus particles - reducing the spread of Covid-19 and other airborne viruses.
Dr Abigail Hathway from the University's Department of Civil and Structural Engineering, said: "When someone with Covid-19 breathes, speaks, coughs or sneezes, they release particles containing the virus. In poorly ventilated rooms, the amount of virus in the air can build up, increasing the spread. The more fresh air that is brought inside, the quicker any airborne virus will be diluted and removed from the room.
"In this new project we can help hospitality venues assess their current ventilation systems and provide guidance to assist them with improvements."
The interdisciplinary project team combines expertise in ventilation and behaviour change from the University of Sheffield. They will be working closely with Environmental Health Officers at Sheffield City Council to understand the real-world challenges of ventilation that hospitality venues are facing across the city.
Councillor Paul Turpin, Executive Member for Inclusive Economy, Jobs and Skills at Sheffield City Council, said: "Supporting local businesses to operate safely is hugely important in sustaining consumer confidence and making sure that businesses feel able to welcome customers in a safe environment. Our businesses have been fantastic at making sure they've had all of the right Covid measures in place. As Covid-19 cases are rising due to the new Omicron variant, we want to make sure that we're helping businesses to understand what steps they can take to reduce transmission of Covid-19 and help to keep staff and customers safe."
The project is looking for approximately 40 businesses in the city, primarily across the hospitality industry, to take part. It will explore current levels of ventilation through CO2 measurement and building walk-arounds, as well as exploring business owners', managers' and employees' knowledge, thoughts and behaviours relating to building ventilation through face-to-face interviews.
The CO2 monitors are small, battery-operated devices which will be attached to walls for a week. Measuring the CO2 will help the project team to understand how much exhaled breath is in the air and how well the ventilation is working to remove this. The University and Council will work closely together to identify appropriate interventions in light of the research results.
Dr Chantelle Wood, a Senior Lecturer in Social Psychology at the University of Sheffield said: "It's critical to understand both physical and behavioural barriers to ventilating venues in order to develop appropriate interventions. Through identifying where and what the key challenges are, appropriate interventions to reduce risk can be designed, with a view to upscaling this project at a national level."
To find out more or complete the online survey click here.
To register interest in participating in a one hour interview and CO2 monitoring of your premises, please complete this form.
---
Contact
For further information please contact:
Flagship institutes
The University's four flagship institutes bring together our key strengths to tackle global issues, turning interdisciplinary and translational research into real-world solutions.