Truth and Reality and "The Look of Silence": Philosophy at the Showroom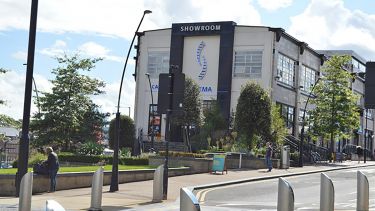 In the December instalment of Philosophy at the Showroom, we're showing 'The Look of Silence' (2014) and discussing truth and reality.
15 December, 6pm, Showroom Cinema
Philosophy at the Showroom is a series of sessions probing the philosophical questions raised by some of cinema's most intriguing films, and discussing books that have philosophical themes (either philosophical texts, or other works that raise philosophical questions).
For the final session of the Autumn programme, Department of Philosophy alumnus and film maker Ismar Badzic, will introduce a screening of Joshua Oppenheimer's 'The Look of Silence' (2014) and lead a discussion on truth and reality.
Truth and Reality
Films can have moments of action without being classed as action films. But at which point can we say that a film is philosophical? With the unique delivery of its themes, Ismar argues that 'The Look of Silence' is a film that reveals truths about the world, specifically, genocide in Indonesia, in a way that is exclusive to its form as film. With its highly cinematic photography and unusual approach to interviews, director Joshua Oppenheimer achieves the status of master craftsman, creating a powerful filmic vehicle to convey an important story.
Genocide
After an initial consideration of the broader role of philosophy in film, we will move to speak specifically about the subject matter and issues around the word genocide.  'Genocide' was a term introduced in 1948 by Polish-American lawyer Raphael Lemkin. But what significance does the word itself have and what are the perils with the word? As Noam Chomsky argues, might the word genocide undermine the importance of any non-genocide massacre? Or is the word far more important for justice and reconciliation than Chomsky could ever fathom?
Tickets and further information - the standard Showroom admission charge applies
Events at the University
Browse upcoming public lectures, exhibitions, family events, concerts, shows and festivals across the University.