The BSHP Annual Lecture 2022
The British Society for the History of Philosophy Annual Lecture features an accessible paper from a distinguished speaker in the history of philosophy. It is normally held in the autumn at a UK university. Attendance is free, and everyone is welcome.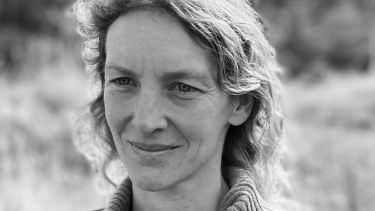 Off
​Unfortunately due to train strikes, the venue of this event has been changed from Sheffield to Oxford, for further details see: https://bshp.org.uk/events/bshp-annual-lecture/'
Clare Carlise, King's College London: Thought and Feeling: George Eliot and the Expansion of Philosophy
This lecture proposes George Eliot as a significant figure in the history of philosophy. Distinguishing between three ways of making this claim — which I call "conservative," "reformist" and "radical" — I will argue for the radical claim.  Eliot is not merely a minor figure within a recognisable philosophical canon.  Nor does she break new ground only by exploring familiar philosophical ideas through the medium of fiction. Rather, she is an original thinker whose work invites us to reconceive the task, scope and methods of philosophy itself.  I will show how she achieves this in Middlemarch.  I will also offer more general reflections on how the history of philosophy can be expanded in conservative, reformist or radical ways in response to calls to "decolonise" and "diversify" our discipline. 
Clare Carlisle is Professor of Philosophy at King's College London. She is the author of several books, including On Habit, a biography of Kierkegaard, Spinoza's Religion, and (forthcoming) The Marriage Question: George Eliot's Double Life. She has also edited Félix Ravaisson's Of Habit and George Eliot's translation of Spinoza's Ethics. She grew up in Manchester, studied philosophy and theology at Trinity College, Cambridge, and now lives in Hackney.
https://bshp.org.uk/events/bshp-annual-lecture/
Date: Friday 4th November 2022, 6.00 PM London
Tickets: Free
Zoom link to join HERE
Organisers: Prof Robert Stern (r.stern@sheffield.ac.uk)
For any queries, please contact Patrizia Baldi (p.baldi@sheffield.ac.uk)
Events at the University
Browse upcoming public lectures, exhibitions, family events, concerts, shows and festivals across the University.