Research Practice Lead is a new University-level role, with the aim of supporting robust, reliable and reproducible research.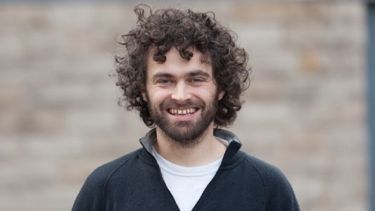 Off
Research Practice Lead, Professor Tom Stafford
The Role was created as part of the University's commitment to the UK Reproducibility Network.
"I started as Research Practice Lead in 2020, and am excited to work with people around the University to consolidate best and advanced practice for research production.
"For me, this means looking hard at the processes and platforms used across the whole lifecycle of research - study design and planning, data collection, storage and sharing, analysis, interpretation and integration of research findings across studies, to publishing and dissemination and broader impacts (including how we evaluate what counts as successful research).
"Scholarship is changing rapidly, with more and more research incorporating complex analysis or technology pipelines, with digital tools affecting how we do research and increasing pressures to be collaborative, to be fast, and to support wider impact.
"The coronavirus crisis has made clear how important rapid, reliable research outputs are, and clear and thoughtful public engagement of researchers.
"We all want our research to be widely known, but also widely trusted. We want to get stuff out quickly, but also be confident it is bombproof.
"In the Research Practice Lead role, I want to help us stay proud of our research, proud of our colleagues' research done in Sheffield, and proud to be part of a UK higher education sector which can lead the world in terms of important, exciting and reliable research.
"More immediately, my ambitions are to:
Find out perspectives from across the University on challenges to research reliability, and opportunities for research improvement (most of my experience is in the Faculty of Science, so I am particularly keen to hear about the research view from other faculties).
Connect to all the existing centers of great work on research practice in the faculties and professional services.
Work with the UK reproducibility network on standards and policy frameworks, including policies to encourage research transparency (open materials and data where possible), and responsible use of metrics for research and researcher evaluation.
"I worked with a group of colleagues to develop an Open Research Statement for the University. This has been approved by Research & Committee and is a basis for us to move forward.
"There's lots more work to do, if you'd like to help please get in touch with me directly."
You can also sign up for email updates from the Sheffield Reproducibility Network, and see events relevant to Sheffield researchers on this calendar.
Find a PhD
Search for PhD opportunities at Sheffield and be part of our world-leading research.