New ESRC-funded project led by ScHARR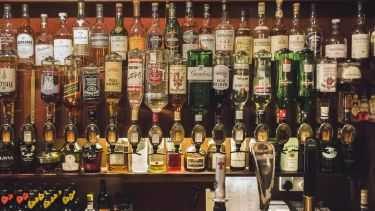 The project, called "Understanding stability and change in British drinking using 16 years of market research data", looks at the period from 2001 to 2016, when Britain experienced a historic peak and subsequent steep decline in alcohol use, licensing reforms, a ban on smoking in pubs, debates about alcohol duty and minimum prices, media focus on 'Binge Britain' and 'Ladette' culture, and a new generation of young adults noted for their abstemious approach to alcohol.
These factors, together with macroeconomic and social shifts, are thought to have produced fundamental changes in our drinking culture which are, as yet, poorly documented and understood. By combining rich contextual data, new applications of theories of practice and sophisticated statistical analyses, the project aims to address these challenges and provide new quantitative insights.
---
My team and I are delighted to have been awarded this grant which we hope will shed light on why alcohol consumption has changed so dramatically over the last two decades.

Petra Meier

Professor of Public Health, ScHARR
---
Professor Meier said, "Recent reductions in consumption levels have been very welcome news but only a thorough understanding of why they have occurred will allow us to lock in the benefits and transfer learning across to other settings or health behaviours".
The work is led by the Sheffield Alcohol Research Group and includes the Sociology Department from the University of Manchester.
Flagship institutes
The University's four flagship institutes bring together our key strengths to tackle global issues, turning interdisciplinary and translational research into real-world solutions.