Professor John Holmes is the new Director of the Sheffield Alcohol Research Group (SARG)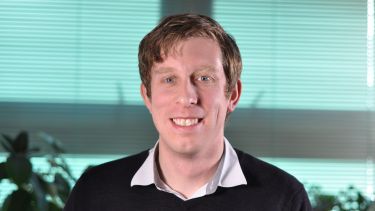 Professor Holmes has also replaced Professor Meier to become the lead Director of Sheffield's School of Health and Related Research's (ScHARR) Wellcome Doctoral Training Centre in Public Health Economics.
Professor Meier spoke about leaving ScHARR and said, "After 14 years in Sheffield, I'll be really sad to say goodbye to everyone, especially my ScHARR colleagues, the Wellcome DTC and most of all the lovely people in the Sheffield Alcohol Research Group; this mad, wonderful, multidisciplinary, bustling hub of research activity.
"I am delighted that my friend and colleague John Holmes has agreed to take over as SARG and Wellcome DTC Director - there could not be a safer pair of hands to provide strategic direction to these two big research programmes."
On taking over the two roles, Professor Holmes said: "I am delighted to be taking over from Petra, despite the challenge of filling such formidable shoes and the sadness at her leaving. The Sheffield Alcohol Research Group and the Wellcome DTC have grown into centres of excellence under Petra's leadership and, with colleagues in both teams, I will be looking to build on the legacy she has left."
For more information on Wellcome PhD Studentships in Public Health Economics and Decision Science, visit https://pheds-dtc.ac.uk/
A world-class university – a unique student experience
Sheffield is a research university with a global reputation for excellence. We're a member of the Russell Group: one of the 24 leading UK universities for research and teaching.