Professor John Holmes
PhD, MA, BA (Hons) (York)
School of Health and Related Research
Professor of Alcohol Policy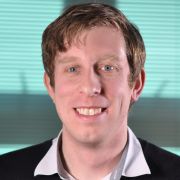 john.holmes@sheffield.ac.uk
+44 114 222 6384
G033b, Regent Court (ScHARR)
Full contact details
Professor John Holmes
School of Health and Related Research
G033b
Regent Court (ScHARR)
30 Regent Street
Sheffield
S1 4DA

Profile

I am currently a Professor in Alcohol Policy and Deputy Director of the Sheffield Alcohol Research Group in ScHARR.  My research focuses on alcohol epidemiology and the analysis of alcohol policy options.  I am particularly interested in patterns, trends and inequalities in alcohol consumption or alcohol-related harm and in using mathematical modelling to address alcohol policy questions.  Recent work has focused on the decline in youth drinking, understanding drinking occasions, using theories of practice to provide new insights into national drinking cultures, and the development and evaluation of low-risk drinking guidelines.  Much of my past work has focused on the development of the Sheffield Alcohol Policy Model and its use to inform policy debate in the UK and internationally, particularly around alcohol taxation and minimum unit pricing.  Broader interests include analysis of the clustering of health-related behaviours within individuals, analysis of alcohol-related health risks, critical perspectives on alcohol and public health, and alcohol policy processes. 

My degrees were all undertaken within the Social Policy and Social Work department of the University of York and my doctoral thesis examined risks and inequalities in young people's internet use. During my PhD, I worked as a research assistant studying trends in child poverty in the UK and developing countries.

After completing my PhD, I worked for the Institute for Social Change at the University of Manchester for one year before joining ScHARR as a Research Fellow in 2010.
Research interests

Current research

I am currently Principal or Co-Investigator on the following projects:

Youth Drinking In Decline (Y-DID): A mixed methods investigation (Wellcome Investigator Award)
SPARC: Understanding stability and change in British drinking culture, 2001-2016 (ESRC Research Grant)
Evaluating the effect of Minimum Unit Pricing in Scotland on harmful drinkers (commissioned by NHS Health Scotland)
SYNTAX: Joint appraisal of tobacco and alcohol tax interventions in England (NIHR PHR Grant)
SIPHER: Systems-science informed public health economic research for non-communicable disease prevention (UKPRP Consortium Award)

Recent completed projects include:

Appraising the effect of implementing local MUP under the Sustainable Communities Act on alcohol consumption in the North West of England (NIHR PHR Grant)
The effectiveness of promotional campaigns associated with revised UK drinking guidelines: A prospective evaluation (NIHR PHR Grant)
An investigation of public knowledge of the link between alcohol and cancer and its association with public attitudes towards alcohol policy (Cancer Research UK)
Investigation of the association between alcohol outlet density and alcohol related hospital admission rates in England (Alcohol Research UK)
Publications

Show: Featured publications All publications

Featured publications

Journal articles

All publications

Edited books

Journal articles

Chapters

Conference proceedings papers

Reports

Scholarly editions

Posters
Research group

PhD Supervision

I currently supervise the following doctoral students:

Simon McNamara: Equity/efficiency trade-offs in economic evaluation.
Abigail Stevely: Exploring the relationships between event-level characteristics of alcohol consumption and alcohol-related harm.
Olivia Sexton: Developing and validating a methodology for collecting occasional-level data on alcohol consumption.
Jennifer Boyd: Understanding the role of inequality in creating and sustaining the alcohol harm paradox.

I am happy to consider supervising PhD students interested in any of the areas of alcohol and public health research discussed on this page.