Katie Biggs
MA (Hons) University of Edinburgh, MSc University of Liverpool
Population Health, School of Medicine and Population Health
Assistant Director, CTRU/Research Fellow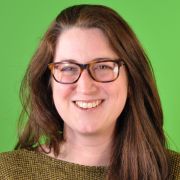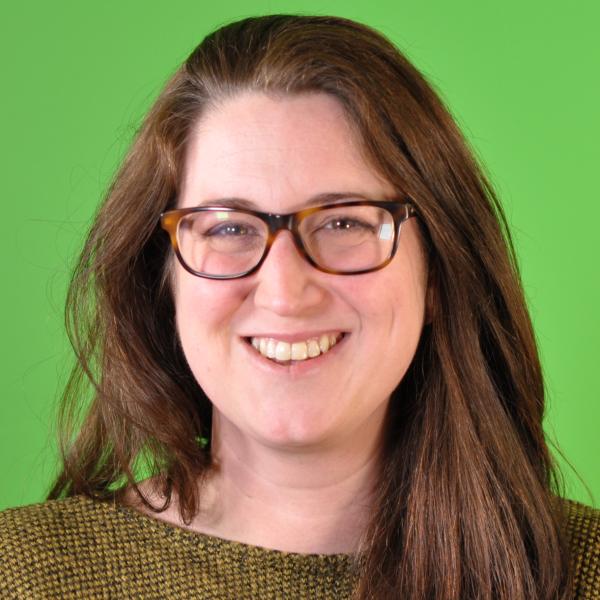 c.e.biggs@sheffield.ac.uk
+44 114 222 6128
Room: 2028, Regent Court (ScHARR)
Full contact details
Katie Biggs
Population Health, School of Medicine and Population Health
Room: 2028
Regent Court (ScHARR)
30 Regent Street
Sheffield
S1 4DA

Profile

I am an Assistant Director of the CTRU and a research fellow interested in trial conduct and methodology, particularly in relation to inclusion. I am currently a pre-doctoral fellow, lead on a methodological project (ACCESS), and am a co-applicant and senior oversight on the TRICEPS trial, all funded by the National Institute Health Research (NIHR).

I joined the Clinical Trials Research Unit in March 2010 having previously worked in various mental health services as a support worker. My previous roles included psychometric testing and data collection from service users and families. My psychology based degrees provided good grounding in research methods, data collection and analysis.

In CTRU I previously worked as a Study Co-ordinator on 3Mg (HTA – 06/01/02), Well-being and ADHD (Shire Pharmaceuticals), MERIDIAN (HTA – 09/06/01) and Development of an Adaptive designs CONSORT Extension (ACE), and as a Trial Manager on HubBLe (HTA – 10/57/46), PRACTICE (HTA –13/24/03) and I-SOCIALISE (PHR – 15/49/32). I was CTRU senior oversight and a co-applicant on ASPECT, I-SOCIALISE and am currently in that role on TRICEPS.

I became Lead Trial Manager in 2015, providing support for study management staff and oversight of projects, including the resourcing of staff. In 2020, I became Assistant Director, responsible for CTRU management with the CTRU Director and other Assistant Directors, and was responsible for co-ordinating the CTRU input to pandemic research.
Research interests

Inclusivity in trials
Patient and Public Involvement in trials
Clinical trial methodology
Recruitment and retention in trials
Publications

Show: Featured publications All publications

Featured publications

Journal articles

Chapters

Other

All publications

Journal articles

Chapters

Conference proceedings papers

Posters

Other

Preprints
Research group

CTRU, DTS
Grants

NIHR Pre-doctoral fellowship – training and development award, focussed on inclusivity in trials of complex interventions (Lead applicant).

TRICEPS (NIHR133169): Transcutaneous limb recovery post-stroke. An efficacy and mechanism evaluation of transcutaneous vagal nerve stimulation for upper limb recovery post-stroke – a randomised, controlled, multi-arm, multi-stage, adaptive design trial (Co-applicant).

ACCESS (CTU efficiency funding, via NIHR CTU funding): A collaborative study between CTUs and other researchers to identify the activities needed to improve representation of under-served groups in trials and understand their implementation (Lead applicant).

PRIEST (HTA – 11/46/07): Pandemic Respiratory Infection Emergency System Triage (formally PAINTED, a hibernating influenza pandemic study, amended for the COVID pandemic).

ASPECT (HTA – 15/38/04): Alleviating Specific Phobias Experienced by Children Trial (Co-applicant).

I-SOCIALISE (PHR – 15/49/32): Investigating SOcial Competence and Isolation in children with Autism taking part in LEGO-based therapy clubs In School Environments (Co-applicant).

CAT: Costing Adaptive Trials led by Newcastle University (qualitative lead).
 
Teaching interests

I am interested in supervising dissertations related to trial conduct and inclusion in research and healthcare.
Teaching activities

I am currently involved in supervising and marking dissertations on the Masters in Public Health, Masters in Health Services Research and/or Masters in Clinical Research