Professor Paul Griffiths
FMedSci, PhD, FRCR
Clinical Medicine, School of Medicine and Population Health
Professor of Radiology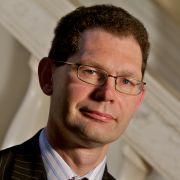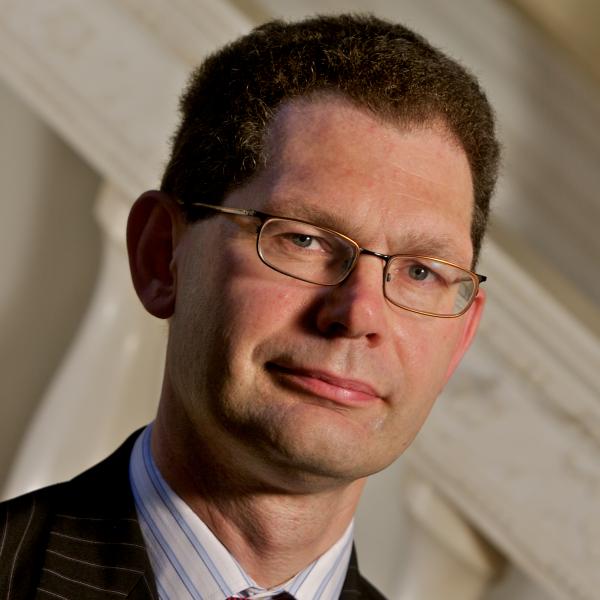 p.griffiths@sheffield.ac.uk
+44 114 215 9604
Floor C, Royal Hallamshire Hospital
Full contact details
Professor Paul Griffiths
Clinical Medicine, School of Medicine and Population Health
Floor C
Royal Hallamshire Hospital
Glossop Road
Sheffield
S10 2JF

Profile

For enquiries, please contact – iicd-om-operational@sheffield.ac.uk

I joined the University of Sheffield as the Professor of Radiology in 1996 having held the position of Consultant Neuroradiologist at Addenbrooke's Hospital, Cambridge since 1995.

I administer three MR scanners on behalf of the University of Sheffield and the majority of my research interests centre around neuroimaging using MR (see below). I became a Fellow of the Academy of Medical Sciences in 2008.
Research interests

My research interests are Paediatric Neuroradiology and in utero MRI scanning.

I am a neuroradiologist who has specialised in diseases of the developing brain therefore much of my clinical and academic work concerns MR imaging the brains of fetuses, neonates and children. The vast majority of my research is patient-centred and I have a good track record of delivering research that informs and changes clinical practice.

Two examples are:

MR of the fetal brain. My group has been responsible for the development of this technique and has been able to assess the new technology with grants from several sources including the Wellcome Trust. This led to an award of £1.9m from SRIF 3 for a new MR facility enabling the expansion in this field and in b). We have currently undertaking an NIHR grant for £1.4m (MERIDIAN) that will allow us to complete the assessment and inform future management of pregnant women.
MR of the neonatal brain. Safety is a major issue in this field and we have developed a new environment that allows safe transport of the neonate to a geographically separate MR scanner. In parallel we have been responsible for the design of a high field strength MR scanner that can be sited on a neonatal unit. The plans have been supported by the Wellcome Trust and GE Healthcare to develop and test two prototype systems, one in Boston Children's Hospital and the other in Sheffield

---

Current Projects

MERIDIAN study – fetal brain imaging (funded by HTA)
Neonatal brain imaging (funded by Wellcome Trust/ GE Healthcare)
Publications
Teaching interests

I am involved in a number of teaching activities ranging from undergraduate lecturing, project management and mentoring through to training Europe's neuroradiogists of the future through my involvement with the European Society of Neuroradiology. I helped to establish the Academic Clinical Fellows/Lecturer programme along with my colleague, Dr Nigel Hoggard.

I supervise several PhD/MD students at a time and I have a very high completion rate of higher degree award. In 2009 I became the Chair of the academic sub-committee of the British Society of Neuroradiologists with a remit to advise on how to improve the number and quality of neuroradiologists with academic credentials.
Professional activities and memberships

NIHR CCRCD Panellist for Doctoral Research Fellowships 2009-
Member of the Diagnostic Technologies and screening panel, NHS RTA programme 2008-
Honorary member of the NIHR Faculty 2008-
Member of British Society of Neuroradiologists from 1995
Member of the American Society of Paediatric Neuroradiology from 2002
Scientific Committee member of the European Course in Neuroradiology 2006-
Medical Advisor to the Board of the Tuberous Sclerosis Society Association (GB)
Medical Advisor to the Society for Research into Hydrocephalus and Spina Bifida