Partnerships and engagement
Find out about our engagement and partnerships with global, national and local stakeholders.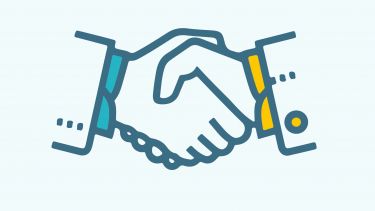 On
The School of Medicine and Population Health has a long history of engagement and partnership with global, national and local stakeholders in the commercial, public and third-party sectors. This includes undertaking research partnerships with multiple external bodies, including large and small companies, charities, the health service and the government.
These partnerships can take many forms and we are agile in the way in which we engage with external bodies to mould the partnership to the project. Our partnerships span short-term agreements to long-term partnerships spanning multiple years.
Over the years, we have sought to develop closer connections with lasting agreements and direct partnership arrangements. We currently have partnerships with more than 50 organisations across the sectors we work with.
As a research-intensive institution, we have a very broad and diverse interest in many health and diseases related research, some of which are rare and orphan diseases.
To find out whether we are able to provide the expertise in your specific areas of research, contact the Faculty of Health Knowledge Exchange Team.
---
BenevolentAI

Progressing BEN-34712 for the potential treatment of ALS into IND-enabling studies

University of Sheffield researchers worked with Benevolent AI to successfully deliver its pre-clincal candidate, BEN-34712, for the potential treatment of motor neurone disease.

Verge Genomics

Validating new drug targets for the treatment of Parkinson's disease

Verge Genomics, a drug discovery company developing therapies for neurological diseases, formed a research collaboration with the Sheffield Institute for Translational Neuroscience (SITraN) to accelerate the biological validation of novel drug targets and the screening of new drug compounds for the treatment of Parkinson's disease

IBS Network

Investigating a potential treatment for IBS

Dr Bernard Corfe, from the Molecular Gastroenterology Research Group, and medical librarian and PhD student Vicky Grant suggest that vitamin D3 may be an effective new treatment for IBS. Their findings are based in part on a novel systematic review of online patient-led accounts, which has led to the design of a clinical trial.

WHO Collaborating Centre

FRAX® – a tool to assess fracture risk in osteoporosis

Research led by the University of Sheffield has resulted in FRAX®, the first internationally-applicable fracture risk calculator. This tool provides a 10-year probability of whether an individual will suffer from a major osteoporotic fracture, enabling physicians in over 53 countries to target therapy and resources to patients at the highest risk.

Simcyp Ltd

Streamlining drug development by using computational simulations

User-friendly computational simulations developed at the University of Sheffield and subsequently commercialised through the award-winning spinout company Simcyp Ltd have enabled pharmaceutical companies to identify dangerous or unsuitable compounds at an early stage of drug development.

Department for Environment, Food and Rural Affairs (DEFRA)

Preventing and Tackling Mental Ill Health through Green Social Prescribing Project Evaluation

About

Sheffield Centre for Health and Related Research (SCHARR) was the lead bidder collaborating with colleagues in the Department of Landscape and the Health Sciences School. SCHARR led the consortium with recognised topic experts at Sheffield Hallam University and the Universities of Exeter and Plymouth.

Outputs, publications and further work

We are anticipating a number of high quality peer reviewed publications from this work in addition to other avenues of high impact dissemination. These include publication as public facing documents on Government websites, case studies, toolkits and conference presentations.

Yorkshire Cancer Research (YCR)

QUIT Smoking Cessation Service Evaluation

About

A team from Sheffield Centre for Health and Related Research (SCHARR) has been commissioned by Yorkshire Cancer Research to evaluate the QUIT programme. South Yorkshire and Bassetlaw Integrated Care System are implementing the QUIT programme and are a partner in the evaluation.

As a service evaluation, the questions asked by the evaluation are guided primarily by the information needs of the QUIT programme to inform its future running.

Outputs, publications and further work

Reports, peer-reviewed publications and other communication materials to communicate the evaluation findings and support local and national decision-making.
The evaluation of the QUIT service is the largest national evaluation of its kind so far. We therefore expect it to have a substantial impact on decision-making.
Ongoing engagement with local and NHS England stakeholders.
---
Some of our partners include
Flagship institutes
The University's four flagship institutes bring together our key strengths to tackle global issues, turning interdisciplinary and translational research into real-world solutions.