Professor Dame Pamela J Shaw
DBE, MBBS, MD, FRCP, FMedSci, FAAN, FANA, FAAAS
Neuroscience, School of Medicine and Population Health
Director of the Sheffield Institute for Translational Neuroscience (SITraN)
Professor of Neurology
Director, NIHR Biomedical Research Centre Translational Neuroscience for Chronic Neurological Disorders
Director, Sheffield Care and Research Centre for Motor Neuron Disorders
Director, Cross-Faculty Flagship Neuroscience Institute
Honorary Consultant Neurologist, Sheffield Teaching Hospitals NHS Foundation Trust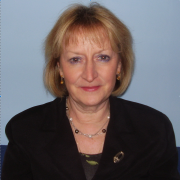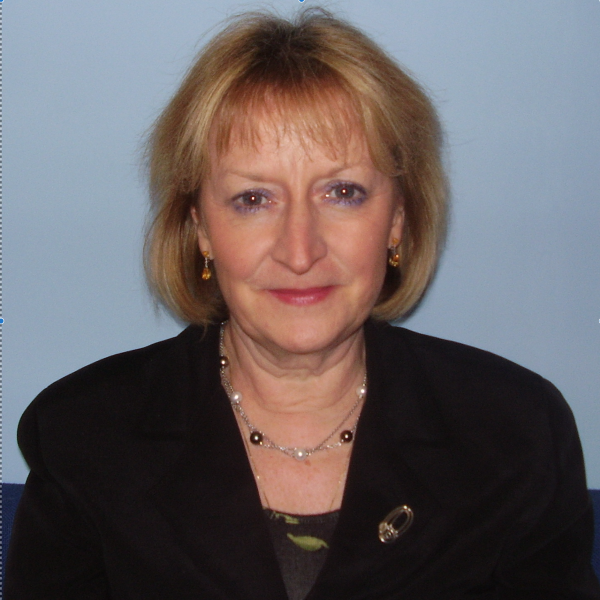 pamela.shaw@sheffield.ac.uk
+44 114 222 2295
Sheffield Institute for Translational Neuroscience (SITraN)
Full contact details
Professor Dame Pamela J Shaw
Neuroscience, School of Medicine and Population Health
Sheffield Institute for Translational Neuroscience (SITraN)
385a Glossop Road
Sheffield
S10 2HQ

Profile

Pamela Shaw is an academic neurologist and a world-leading researcher in motor neuron disease (MND). She has held extensive leadership roles at local/national/international levels including: Director-Sheffield Institute for Translational Neuroscience (SITraN) (2010-present); Director University of Sheffield Cross-Faculty Neuroscience Institute (2019-present); Pro-Vice Chancellor Faculty of Health (2016-2019). NIHR leadership roles include DeNDRoN Associate Director (2006-15);Yorkshire&Humber CRN Division 4 Lead (2014-16);Director-Sheffield NIHR BRC (2017-present). Nationally she led the Association of British Neurologists (ABN) Clinical Research Academic Committee and served as panel member for MRC, Wellcome, Academy Medical Sciences, UKRI, Lister Institute, NIHR Senior Investigator awards. Internationally she is a founding/executive member of ENCALS and chaired the International Scientific Programme Committee for ALS/MND (2004-10).

She has systematically built scientific and clinical facilities and diverse, multidisciplinary teams to deliver effective translational research for neurodegeneration. She uses genetics and biological studies in pre-clinical model systems linked to human biosamples, to define novel pathways of disease, and to identify promising small molecule and gene-therapy targets, together with novel biomarkers.

Significant contributions from MND clinical research include: identification and introduction into clinical practice of riluzole; evaluation of further potential neuroprotective therapies in >22 clinical trials; demonstration that support with non-invasive ventilation (NIV) has a major positive impact on QOL and survival which changed management internationally.  She has contributed significantly to the genetic subclassification of MND including identification of changes in CHMP2B;TARDB;FUS;C9ORF72;TUBA4A;NEK1;Annexin A11;GLT8D1 genes, together with the associated clinical phenotype and molecular pathology. She has also demonstrated the value of offering routine genetic screening for MND patients.

Her team has generated a translational pipeline of potential neuroprotective therapies.  Using viral vectors (AAV9) to deliver neuroprotective cargoes to the CNS, she has demonstrated dramatic therapeutic effects in pre-clinical models of SOD1-MND and SMA. This work has underpinned successful experimental medicine trials.   Transcriptomic work has identified several pathways which can be modified therapeutically including the NRF2-anti-oxidant response and SRSF1, which are currently being developed towards MND clinical trials. 

She has authored >560 publications (H-index 116, Citations 48,225) and secured >£140m in research funding. She has supervised and mentored the career development of >190 young scientists and clinicians, including 55 PhD students.  She has delivered >600 presentations at national/international venues including many plenary/keynote invited lectures.

Multiple awards recognising her translational research contributions include: NIHR Senior Investigator Award-2013-2021; DBE for Services to Neuroscience-2014; American Academy of Neurology Sheila Essey Award-2001;International ALS/MND Alliance Forbes Norris Award-2007;Royal College of Physicians Jean Hunter Award-2006/Croonian Lecture-2016; FMedSci-2007; Fellowship American Association for the Advancement of Science-2015;ABN Medallist-2019; Queen's Anniversary Award to SITraN-2019; Singhal Award Lecture World Congress of Neurology 2021; Platinum Clinical Excellence Award-2013-present; British Neuroscience Research Excellence award 2022.

She has supported academic capacity development locally, building a department of >300 staff and graduate students since 2000 and nationally through DeNDroN and the ABN. She has mentored future research leaders through the NIHR Academy and the Academy of Medical Sciences.  As Pro-VC she led the Medical School Athena Swan Silver award and promoted the Faculty Equality-Diversity-Inclusion agenda appointing a Faculty EDI Director and introducing mandatory EDI staff training.   

Professor Shaw graduated in Medicine with 1st Class Honours from the University of Newcastle in 1979. She undertook her MRCP and Specialist Training in Neurology in Newcastle.

In 1988 she was awarded an MD with commendation for her work on the neurological complications of coronary bypass surgery. After an intermediate fellowship award from the Wellcome Trust, she was awarded a Wellcome Senior Fellowship in Clinical Science which she held from 1991 -2001.

In 1997 she was appointed Professor of Neurological Medicine at the University of Newcastle and in 2000 was appointed as Professor of Neurology at the University of Sheffield.

As an undergraduate in Newcastle she was awarded the Stephen Scott; Gibb; Mary Gordon; Mona McNaughton and Phillipson Prizes/Scholarships and achieved distinction in all undergraduate examinations.
Research interests

Professor Shaw is a Clinician Scientist in Neurology, an emeritus NIHR Senior Investigator and formerly a Wellcome Senior Clinical Fellow. Supported by long-term programme funding from the Wellcome Trust, she has since 1991 led a major multidisciplinary programme of research investigating genetic, molecular and neurochemical factors underlying neurodegenerative disorders of the human motor system.

Her team use robust cellular and in vivo models of neurodegeneration and correlate key findings with disease related changes in the human nervous system. Significant research achievements include:

Identification of cell specific features of motor neurons which underlie susceptibility to neurodegeneration.
Understanding the cellular pathways of motor neuron injury in the presence of mutant SOD1 using a combination of cell biology, proteomics and gene expression profiling.
Subclassification of motor neuron disease (MND) based on genetics and molecular pathology.
Development of new small molecule and gene therapy candidate treatments for patients using staged screening programmes in cellular and other experimental model systems linked to human biosamples.
Promoting the introduction of neuroprotective treatments for MND into trials and clinical practice e.g. riluzole, tofersen, aldesleukin.
Establishing the role of non-invasive ventilation (NIV) in improving the quality of life and prolonging survival of MND patients.

Professor Shaw's research is currently funded by the Medical Research Council, NIHR, LifeArc, the Motor Neurone Disease Association, the My Name'5 Doddie Foundation, Fight MND, the US Department of Defence, the European Union and biotechnology & pharmaceutical industry partners.

Professor Shaw's research is focused on 3 main goals:

To understand the function of motor neurons in health and disease and to translate basic science findings into health benefits for patients with degenerative motor system disorders.
To provide excellent clinical care for patients with motor system disorders, at all disease stages incorporating: multidisciplinary team working, evidence based standards of care for symptomatic management, and evaluation of new neuroprotective therapies.
To foster excellent training for clinical and scientific junior staff with the aim of ensuring high standards of future care and linking new developments in medical science firmly to the needs of patients with neurological disorders.

Since 1983 she has supervised the research training of > 190 individuals from medicine and science including 55 PhD/MD students.

Professor Shaw is the Director of the NIHR Sheffield Biomedical Research Centre translating new potential treatments from SITraN research into early phase and experimental medicine clinical trials http://sheffieldbrc.nihr.ac.uk/.
Publications

Journal articles

Chapters

Conference proceedings papers

Other

Preprints
Research group

Adrian Higginbottom
Laura Evans
Aytac Gul
Ilaria Giovanelli
Simon Bell
Anushka Bharkava
Marco Destro
Ana Aragon Gonzalez
Allan Shaw
Tobi Moll
Calum Harvey
Selina Beal
Kriti Gupta
Kayal Mujthukrishnan
Deborati Bhattachryya
Ekene Anakor
Thomas Marlow
Raquel Rua Martins
Aoife Kernan
Laura Chapman

SITraN PI Scientific Collaborators

Laura Ferraiuolo
Robin Highley
Richard Mead
Janine Kirby
Scott Allen
Guillaume Hautbergue
Mimoun Azzouz
Johnathan Cooper-Knock
James Alix
Tennore Ramesh
Ryan West
Kurt de Vos
Christopher McDermott

Current Clinical Research Team

Mbombe Kazoka
Lee Tuddenham
Madalina Roman
Mary Sikaonga
James Alix
Stacy Young
Johnathan Cooper-Knock
Calum Harvey
Daniel Madarshahian
Aoife Kernan
Grants

Principal Funding Sources

The Motor Neurone Disease Association
The Medical Research Council
LifeArc
NIHR
My Name'5 Doddie Foundation
European Union
Pharmaceutical partners
Professional activities and memberships

Professor Shaw has served as a member of multiple national and international committees, and has been a research advisory panel member for the Wellcome Trust, MNDA, MRC, the Muscular Dystrophy Association, the Academy of Medical Sciences, the Academy of Science Finland, NIHR and reviews for multiple grant awarding bodies.

Current Membership of National and International Committees

Academy of Medical Sciences New Lectureship Panel Fellowship Panel 2020 - present.
Lister Institute Board of Governors 2018 – present
UKRI Future Leaders Fellowship Panel and College 2020- present
NIHR Senior fellowship panel 2021 – present
Postgraduate awards

2022 British Neuroscience Association Award for Outstanding Contribution to Neuroscience
2022 Award of the 2nd Dr M Gourie Devi Oration, National Institute of Mental Health and Neuroscience, Bengaluru, India
2022 Oktoberfest Plenary Lecture, Ludwig-Maximilian University of Munich

2021    Singhal award Lecture XXV World Congress of Neurology, Rome.
2019    National Queen's Anniversary Prize 2019 for excellence and innovation in Neuroscience awarded to the Sheffield Institute for Translational Neuroscience.
2019    European Academy of Neurology Moritz Romberg Lecture
2019    Association of British Neurologists 2019 Medallist
2018/19 The Physiological Society GL Brown Prize Lectures
2018    Science and Society Public Lecture University of Liverpool, June 2018.
2017    Honorary Doctor of Medicine, University of Sussex in recognition of major contribution to the field of Neurology.
2017 Kosterlitz Prize and Lecture, University of Aberdeen.
2017 Honorary Degree, University of Bradford for internationally recognized work in the field of Neurology and instrumental work in setting standards of excellence in the clinical care for patients.
2017 Honorary Doctor of Medicine, University of Sussex in recognition of major contribution to the field of Neurology.
2017 University of Sussex Brain Visiting Professorship
2017 Kosterlitz Lecture, University of Aberdeen.
2016 Croonian Lecture, UK Royal College of Physicians
2015 Osler Lecture, Association of Physicians of the United Kingdom and Ireland
2015 Elected Fellow of the American Association for the Advancement of Science for groundbreaking basic and translational research of relevance to the understanding and treatment of neurodegenerative diseases.
2014 Dame Commander of the Order of the British Empire (DBE) for services to Neuroscience
2014 Jacobson Visiting Professorship, University of Newcastle upon Tyne
2013 Alfred Meyer's Memorial Award Lecture British Neuropathological Society
2013 NIHR Senior Investigator Award
2013 UK ACCEA Platinum Clinical Excellence Award
2012 Gary and Peggy Edwards Distinguished Visiting Professorship for ALS, Houston USA
2012 Elected President of the North of England Neurological Association
2012 Visiting Professorship, Association of Physicians (Kerala Chapter) India
2012 Elected to membership of the Medical Pilgrims
2007 The International ALS/MND Forbes Norris Award for excellence in research and compassion in clinical care
2007 Fellowship of the Academy of Medical Sciences
2007 Spinoza Visiting Professorship, University of Amsterdam
2006 Royal College of Physicians Jean Hunter Prize for research into nervous disorders
2004 Invited Fellowship of the American Neurological Association
2001 American Academy of Neurology and ALS Association Sheila Essey Award for outstanding research contribution in amyotrophic lateral sclerosis/ motor neurone disease
2000 Hong Kong Neurological Association Li Po Shan/ Dr Vincent Liu visiting Professorship
1997 Invited Fellowship of the American Academy of Neurology
1996 Renewal of Wellcome Senior Fellowship in Clinical Science
1995 British Medical Association Vera Down Award
1992 Poster Research prize at the Third International Symposium on ALS/MND
1991 Award of Wellcome Senior Fellowship in Clinical Science
1991 Association of British Neurologists Sir Charles Symonds Prize
1990 North of England Neurological Association Liversedge Research Prize
1985 Northern Regional Health Authority David Dickson Research Prize
1985 Association of Physicians UK Dewar Research Prize
1985 British Cardiac Society Young Investigator of the Year award