Changing social media policy: how research is helping people to talk about mental health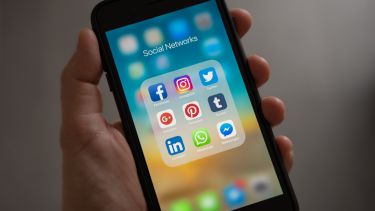 Dr Ysabel Gerrard is a Lecturer in Digital Media & Society for the Department of Sociological Studies. In this paper, Dr Gerrard brings her experience as a sociologist together with her role as a member of the Facebook and Instagram Suicide and Self-injury Advisory Board to investigate how people talk about mental health on social media. 
The research looked at over 3,000 public Instagram posts which mentioned #depressed over a 48-hour period, as well as the two posts before and after those tagged with #depressed. In addition, Dr Gerrard and co-researcher Dr Anthony McCosker (Swinburne University, Australia), investigated other components including captions, usernames, profile biographies and images themselves, to gain a bigger picture of the conversations being had around mental health.  
Dr Gerrard said: 'We wanted to get a sense of whether people just talk about depression as a one off or if it's more frequent? For example, do people have accounts dedicated to talking about their mental health? That was the real crux of what we wanted to do and we knew that if we simply searched for #depressed, it was only going to tell us a little bit of the story.
'The visuals were a core part of the research, but it was important to look at them alongside other spaces where people communicate really key values about who they are. So, what is the identity of this person and do their experiences of depression play a role in how they maintain their Instagram profile? Essentially, how central is their depression to what they're doing and saying on Instagram?' 
The data gave two main, but interrelated, findings. The first finding showed that only a minority of people (15% of the dataset) actually included depression related hashtags on 'real name accounts', where someone shares their name, pictures of themselves and other details that might identify them. The second major finding showed that 76% of accounts in the dataset were entirely dedicated to sharing memes and other posts about mental health.
'We can often think about memes as funny, silly content, but this shifts the conversation entirely.' said Dr Gerrard. 'These findings show us that people are talking about depression, but in a way that doesn't relate it to themselves and their identity.'
Dr Gerrard's role on the Facebook and Instagram Suicide and Self-Injury Advisory Board involved feeding into content moderation policies, which look at what is and isn't allowed to happen on the platforms, especially around mental health and eating disorders.
'We wanted to produce knowledge about how people are talking on Instagram with an aim to revise current policies, but also to maybe uncover really interesting things that are happening which may not have been considered,' she said. 
'How can the Advisory Board help people to get resources they might need, better understand how they're using Instagram and why, and then to better understand their experiences as a whole?
'On the Advisory Board, we were in discussion about Instagram accounts which aggregate what we call 'sad' content, which tends to be highly aestheticised posts about sadness, mental health, depression, self-harm and suicidal thought. What do we do with these accounts, because on the one hand a lot of the time it's not promoting harmful behaviours so it doesn't directly breach the policy, but on the other hand, they could be triggering if somebody stumbles upon the accounts and sees sad content after sad content? That's a point of debate and a policy hasn't been written about that yet. We're seeing shifts to the moderation of that type of content now. 
'What we really wanted to do with this research is say 'hang on a minute, these 'sad' accounts and sad aesthetics are really valuable and 76% of people are talking about depression via these dedicated accounts, so we can't be too harsh on these accounts because even though they may be triggering to some people, they're clearly valuable.' It's really tricky terrain.'
Read the paper, Hashtagging depression on Instagram: Towards a more inclusive mental health research methodology here >
Find out more about Dr Ysabel Gerrard and her work on Twitter. 
Flagship institutes
The University's four flagship institutes bring together our key strengths to tackle global issues, turning interdisciplinary and translational research into real-world solutions.