About the University Secretary's Office
The University Secretary is secretary to the Council and Senate, and oversees the overall effectiveness of the University's governance and compliance structures to ensure the integrity of the conduct of the University in pursuit of its strategic goals and ambitions.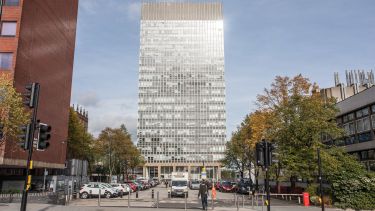 Off
The University Secretary provides independent advice to the Council, the Senate, the President and Vice-Chancellor and the executive leadership and ensures they gain the advice and assurances required to fulfil their statutory and regulatory responsibilities.
The University Secretary's responsibilities include work in the area of corporate and information governance, policy and legal advice, risk and ethics management, data protection, freedom of information and records management.
The University Secretary co-ordinates responses to sector consultations, works to influence and support higher education policy development nationally and supports initiatives in the University to innovate and change practice in pursuit of the University Strategy.
On behalf of Council, the University Secretary manages communication to and from the Office for Students, as the principal regulator, ensuring compliance with the public interest governance principles, ongoing registration conditions and advising on reportable issues.
Details and contact information for the USO team
Jeannette Strachan is the University Secretary.
A global reputation
Sheffield is a research university with a global reputation for excellence. We're a member of the Russell Group: one of the 24 leading UK universities for research and teaching.