The Senate is the academic authority of the University, whose role is to oversee the teaching and research of the University, be responsible for academic quality and standards and for the admission and regulation of students, subject to the overall control of Council.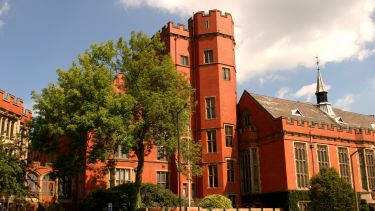 Off
---
Senate meets four times during each academic year, in October, December, March and June, normally in Firth Court and on Wednesday afternoons.
Typically, its agendas include a presentation and report by the President and Vice-Chancellor, as well as discussion on key aspects of the reports of Senate committees, such as the Senate Education Committee, Senate Research and Innovation Committee and Senate University Research Ethics Committee.
Senate also receives for information a report from the Council.
---
There shall be a Senate of the University which shall, subject to the Statutes and the control and approval of the Council, oversee the teaching and research of the University and the admission and regulation of students.

University Charter

Article 5
---
Chaired by the President and Vice-Chancellor, Senate's membership is drawn from within the University, and staff members include:
Vice-Presidents
Vice-Presidents and Heads of Faculty
The Faculty Directors of Education and of Research and Innovation, nominated Heads of Departments and elected staff representatives
Students are represented by six students at least two of whom are Students' Union Officers
---
Overview
Terms of Reference (PDF)
Regulations (PDF)
The full membership lists for the 2022-23 (PDF) and 2021-22 (PDF) academic years are available to download.
Members of staff on grades 7 and above who are not already members of Senate can seek membership through a nominations exercise conducted each year.
There are 30 places. Those appointed serve for three years.
Details of the nominations process are circulated by email to all staff and published on this page.
---
Downloads
Senate Standing Orders (PDF)
Senate Executive Summary Template (.docx)
Senate Executive Summary Guidance Notes (PDF)
Election Guidelines (PDF)
---
Links
A global reputation
Sheffield is a research university with a global reputation for excellence. We're a member of the Russell Group: one of the 24 leading UK universities for research and teaching.