Ranmoor/Endcliffe is the heart of student living and is a great place to return to live in your second year and beyond.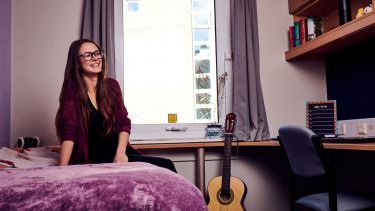 Off
Returner properties have been carefully selected as they're ideally situated on the outskirts of the main site, giving you a little bit of peace and quiet, whilst still being close enough to be part of the action. 
On-site facilities are included in your rent, saving you money on a gym membership, giving you a place to socialise and study outside of your flat, plus so much more. 
All properties below are being held at the 2022-23 rent prices for students returning to live with us.
---
Undergraduates
| Property | Room type | Contract length | Price (annual) |
| --- | --- | --- | --- |
| Birchen | En-suite | 42-weeks | £6,150.48 |
| Cratcliffe | En-suite | 42-weeks | £6,150.48 |
| Cratcliffe | Deluxe | 42-weeks | £6,638.48 |
| Laddow | Studio | 51-weeks | £9,189.18 |
| Rivelin | En-suite | 42-weeks | £6,150.48 |
Postgraduates
| Property | Room type | Contract length | Price (annual) |
| --- | --- | --- | --- |
| Cratcliffe | En-suite | 42-weeks | £6,150.48 |
| Cratcliffe | Deluxe | 42-weeks | £6,638.48 |
| Laddow | Studio | 51-weeks | £9,189.18 |