Diamond Pilot Plant digital twin launched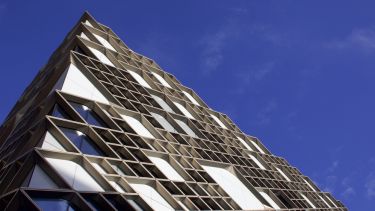 The Diamond Pilot Plant has put Sheffield and the UK at the centre stage of research-led teaching facilities in process engineering and education.
Dr Payam Soulatiantork is academic lead for Industry 4.0 in the Department of Automated Control and Systems Engineering and is leading the development of the DiPP Digital Twin.
He says: "With the rise of big data, Industrial Internet of Things and a growing demand for real-time data analytics, the process industries such as the pharmaceutical industry are grappling with the latest technologies to unlock the potential and drive productivity forward.
---
Adopting digital twin technologies is the next step forward. The DiPP Digital Twin project will provide ACSE students with hands-on learning in a real-world industrial environment.

Dr Payam Sulatiantork

Academic Lead for Industry 4.0, Department of Automated Control and Systems Engineering
---
The DiPP Digital Twin will take advantage of the DiPP facilities to enable the pharmaceutical industry to explore the benefits which IoT, simulation and other digitalisation technology can bring to their existing plants, by offering:
Demonstration facilities to test and validate potential IoT applications in the real world.
Cost-effective experimentation with production-class operational equipment, without the costly downtime and reduced output if that were to be done on actual production machines.
An opportunity to access and optimise low-level control systems in a pre-competitive environment.
As part of a wider project, Siemens, Perceptive Engineering and GEA are collaborating with the University of Sheffield to supply the software, services, engineering and training to provide three PharmaMV Advanced Process Control platforms.
The platforms will support the ongoing training, research and development activities on the GEA ConsiGma Tableting line (Diamond Pilot Plant - DiPP), Nitech Continuous Crystalliser and AWL filter dryer. The platforms will also support the centre's industry 4.0 initiatives including linking with PSE's gFormulated Products models and Siemens MindSphere leading ultimately to building a digital twin of the DiPP.
The project will explore the potential commercialisation opportunities of the solutions created during the development of DiPP Digital Twin and will be used to train the next generation of scientists and engineers on the latest continuous manufacturing technology.
Flagship institutes
The University's four flagship institutes bring together our key strengths to tackle global issues, turning interdisciplinary and translational research into real-world solutions.