New PhD positions available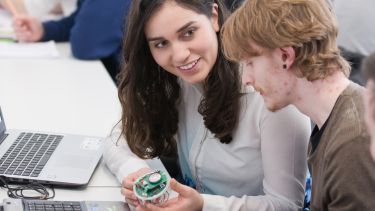 EPSRC PhD Studentship in: Performance assessment and whole-life costing of Sewage Treatment Works grit removal processes
The project aims to understand the factors that control effective grit removal and deliver more consistent performance to offer higher resilience to STW. The key end user output from the underlying research will be standardised equipment assessment methods and models for whole life costing (WLC) of STW grit removal processes
---
EPSRC PhD Studentship in: Effects of microplastics on interactions between soil biota, soil structure and crop performance in sewage sludge-amended soils
This PhD will investigate how MPs affect soil biota and crop performance in biosolid-amended arable soils. It will assess effects of biosolids, containing varying amounts of MPs, on soil organisms (including earthworms) involved in soil aggregation and drainage pore spaces, under different arable land management practices, and how these influence the mobility and fate of MPs within soil. MPs in biosolids will be characterised, and selected biosolids added in field trials to compare effects on soil and crops (wheat and short-term grass-clover pasture). The research will inform water industry management practice for biosolid application to soil.
---
EPSRC PhD studentship in: Achieving biologically stable drinking water
This four year PhD programme benefits from being part of WIRe (Centre for Doctoral Training in Water Infrastructure and Resilience), a collaboration between the three leading UK Universities in water resilient infrastructure. Students will benefit from a bespoke training scheme delivered by world leading authorities from academia and industry, access to world leading experimental and computational facilities as well as close and regular contact with industry and end user partners. Resources are also available for international collaboration and conference attendance. WIRe is committed to promoting a diverse and inclusive community, and offer a range of family friendly, inclusive policies.
Undergraduate scholarships
Our department offers financial assistance in the form of scholarships and bursaries, in addition to the scholarships offered by the University of Sheffield.