Student receives Platinum Leader Industrial Cadets Award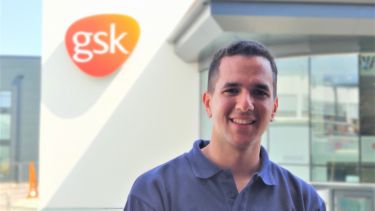 In collaboration and partnership with educators, employers and partners the Engineering Development Trust (EDT) are transforming the way young people can access experiences and earn their Industrial Cadets awards. Employers can use the Industrial Cadets accreditation as a quality benchmark for outreach and education programmes and to build pathways through education to employment.
Through Industrial Cadets accredited experiences, students gain insight and exposure to STEM and the world of work, helping to open their eyes to exciting careers and opportunities. Connecting young people with industry and role models helps them 'see themselves' in STEM, to make informed choices about their future whilst developing the skills needed to enter industry with confidence.
Orginally from Cario Egypt, Ahmed decided to chose the MEng Computer Systems Engineering degree as it combines both the theoretical knowledge with practical hands-on experience which provides students with a great student experience and excellent career prospects. 
Ahmed commented:
"I am extremely proud to have received the 'Platinum Leader Industrial Cadets' award.  As part of my degree, I chose to complete a year in industry. I spent my year in industry working as an Automation Engineer for GlaxoSmithKline (GSK) pharmaceuticals at Barnard Castle. During my placement year, I worked with the automation team on deploying the new control systems for a brand new £100m manufacturing facility. I was able to gain so much hands-on experience and learn about control systems and validation. Through my placement year, I was also able to volunteer and engage in several activities and become a national STEM Ambassador.
Whilst studying my degree I've met students and staff from various backgrounds and countries which has helped with my move away from home to the UK. Moreover, when I first applied to study my degree, I was offered 2 scholarships: 'The International Merit Scholarship' and 'Faculty Undergraduate Scholarship' which were key contributors in my decision to join the department.
I decided to join the ACSE department as it is the only department in the UK dedicated solely to automation, control, and systems engineering. The degrees and learning environment provided by the department allow us students to always be at the forefront of research. In addition, through these degrees you can train and learn about the latest technologies such as Industrie 4.0, Robotics and Intelligent Systems."
Congratulations Ahmed! 
Undergraduate scholarships
Our department offers financial assistance in the form of scholarships and bursaries, in addition to the scholarships offered by the University of Sheffield.