Our robotics theme carries out world leading research in robotics and autonomous robotic systems by investigating key research problems of sensing, control, decision making and system integration.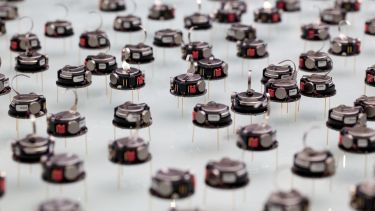 On
Topic/brief for a new research video
Which academics/researchers need profiling
Collating relevant news stories/case studies/images
Pipebots - Sean, Mila Jonathan
Origami robot - Shuhei
New Lego robot - Shuhei
Short Bowel Syndrome - Dana
Endoscope - Lin Cao 
Swarm Robotics - Roderich 
Motion Caption Pillow - Sanja  
What new images are needed?
Sheffield Robotics photos taken on 19 April / mop up 
Collating relevant grants to highlight
New Investigator Award - Shuhei 
MediTel - Sanja 
EPSRC New Horizons - Dana 
Flagship institutes
The University's four flagship institutes bring together our key strengths to tackle global issues, turning interdisciplinary and translational research into real-world solutions.