My dream job would be using robotic systems to combat environmental issues

Serena Cicin-Sain
Undergraduate student
Mechatronic and Robotic Engineering MEng
2024
Serena Cicin-Sain is a MEng Mechatronic and Robotic Engineering student at the University of Sheffield. She chose the course through her love of maths and programming and has really enjoyed the group assignments and projects during her studies. Serena is looking to apply her robotic engineering skills to a career in sustainability.
"I chose this course because mathematics has always been a strong subject for me which are essentially the building blocks for any degree in engineering."
"Combined with my interest in computer technology and programming, robotics seemed like an interesting and relatively new area of engineering that I was excited to learn more about. I would encourage any creative individuals who enjoy problem-solving to consider applying to Robotic and Mechatronic Engineering."
"Group projects have been the most enjoyable aspects of my course. Not only do they allow you to collaborate with new members of the cohort, but I found them the most useful as a more direct and hands-on learning approach."
"A favourite project of mine was my 2nd year Mechatronics module, requiring a group of us to design and build a bio-surgical inspired robot. These projects can be very individual and challenging, however, I believe they are the best method of preparing students for life in industry."
"I am part of the ACSE society that offers many educational opportunities such as external industry talks and visits as well as social events all year round. Outside of my course, I am a keen tennis player and am part of the Tennis Club's committee. The University offers over 350 sports clubs and societies and I would encourage new students to get involved with them to make the most of their university experience."
"When I finish my MEng degree, I hope to join a company on an engineering graduate scheme. This year I am applying to summer internships, in the hope that the experience will give me a better understanding on what possible job paths are available for me once I graduate."
"I am relatively open to most jobs in areas of control and automation, with a particular interest in artificial intelligence as well as holding sustainability as a big priority of mine. I would say my dream job would be using robotic systems to combat environmental issues such as carbon emissions or waste production."
"Sheffield is one of the biggest cities in the UK yet it feels more like a large town as most places are walkable distances. Sheffield has lots to offer including a lively nightlife with a great music scene and bars along the famous West Street."
"As well as a busy city centre, Sheffield is also a very green city with many parks and of course the nearby Peak District. I have enjoyed making the most of my time here and still find myself discovering parts of the city and new places frequently."
"The advice I would give to someone considering studying engineering is to make sure you enjoy and are good at your subject! Whilst bearing in mind not every module will be your favourite, enjoying what you learn will give you the motivation you need to do well in your course."
"Additional advice would be to use the help and support offered to you by your module lecturers as this will help you reach your highest potential and often goes missed. Lecturers love their subjects and are usually more than willing to spend some extra time covering difficult material with you and also appreciate your feedback."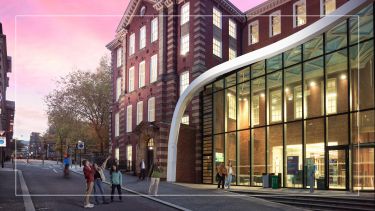 Visit us
Discover what sets Sheffield apart at our undergraduate open days on the Saturday 21 October or Saturday 18 November.