Blog: Global Nursing Opportunities & Simulation Week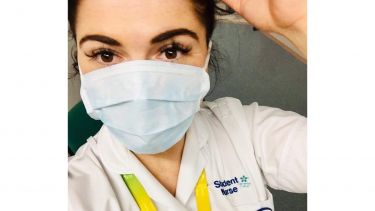 Working in care before university helped reiterate my ambitions and dreams of becoming a nurse and receiving an offer from the University of Sheffield is something I will always treasure. As the only person in my family to have gone to university, this was a huge achievement. I live in Sheffield, but the university wasn't chosen out of convenience; I appreciated the small cohorts the course offered, allowing more support in lectures and lecturers knowing you on a personal level. I have also made some great friends on this course, and I know we will be friends for a very long time! 
As I live by myself, financial concerns were always going to play a part in my journey. However, the University of Sheffield provides financial support and scholarship offers, which I was lucky enough to receive. Receiving a Global Scholarship gives you the opportunity to learn and work in a different country, with students from all over the world and I was able to take part in a course lead by the Netherlands in ''depression management and suicide prevention''. Even though I am studying Adult Nursing, mental health is something I am very passionate about. I show this compassion on every ward I work in and everyday life. I also had the chance to teach a group of second year Nursing students about this subject, which I discovered to be very rewarding. 
There are always opportunities to become involved with teaching and assisting the tutors here at the University of Sheffield. I took part in a simulation week for the first-year students, which involved helping the tutors create a teaching plan which would work for the new students. Being a third-year student, I could use my own experiences about what I would have found helpful during that time. I took part in teaching these sessions at Samuel Fox House, and felt I really made a difference. I have been asked to return when I am qualified to assist more with these teaching sessions. There are so many opportunities here at the University to become involved in and I would recommend everyone to participate if they can. 
On the Adult Nursing course, the theory and practical are split 50/50, which I feel is great. Clinical skills sessions at Samuel Fox House really prepare you for your placements on the ward. I felt I struggled with the academic side at the start of the course, however the 301 Academic Skills Centre really helps you work with any skills you feel need improving. I had been out of education for nearly 10 years, so these sessions really helped me excel as a student in my academic writing. 
The localised placement programme gave me a variety of placements in different areas in Sheffield Trusts. It opens your eyes and gives you experience in different fields and specialities. I was placed on a cardio-thoracic surgical placement in my second year and, in my first week, I knew it was somewhere I belonged. I now have been offered a position for when I qualify. 
The University of Sheffield has helped me to achieve my dreams and, in September, I will be an official staff nurse specialising in cardio-thoracic surgical nursing, and I couldn't be happier.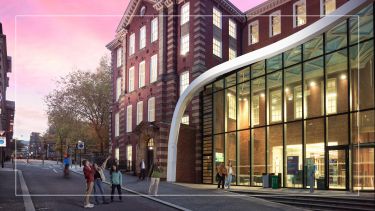 Visit us
Discover what sets Sheffield apart at our undergraduate open days on the Saturday 21 October or Saturday 18 November.