University of Sheffield celebrates International Day of the Midwife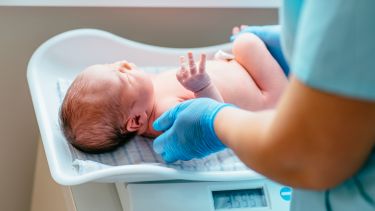 This year's International Day of the Midwife theme is 'Together again: from evidence to reality'. This theme honours the efforts of midwives and their associations to action critical evidence and research towards meaningful change for our profession and the women and families we care for.  
At the University of Sheffield, we are shining a light on our passionate student midwives, by asking them to tell us what midwifery means to them and what drew them to this rewarding career.
---
"Why do I want to be a midwife? For me its the privilege of being able to provide care and support for women and their partners and families throughout their pregnancy right from their first midwifery contact at booking until discharge."
---
Emma Somerset
​​​​​​Second year Midwifery student
"I want to become a midwife as I want to be able to provide compassionate care to women and to empower them to be able to make their own evidence-based decisions.
"I love working with women and their families and building a relationship with them throughout their pregnancy, labour and early postnatal period.
"I want to be able to provide support to families and ensure that they have someone they can trust and rely on at a time when they are going through many changes and may need additional support."
---
"Women and babies are still being failed by the maternity services in different parts of the world. Equipping women with the necessary tools to be empowered can affect their experience throughout pregnancy and childbirth.
"Learning skills to advocate for women and provide evidence based care is something I am passionate about as well as contributing in reducing disparities by treating people equally and fairly, equipping them with knowledge to make informed decisions."
---
Kay Upson
​​​​​​First year Midwifery student
"I've wanted to be a midwife since having my own children, the first almost 16 years ago. I was inspired by many of the midwives I met throughout my pregnancies and felt envious of the rewarding work they did, although at that time I was unable to realistically change profession.
"The MSc Midwifery degree offered through the University of Sheffield has given me the opportunity to finally pursue my dream vocation."
"I'm enjoying all aspects of the course so far. I was worried about returning to university life after 20 years, but I'm loving learning so many new and interesting things. All the tutors are knowledgeable, approachable and supportive. 
"Placements are held within the same NHS Trust area throughout the entire degree, other than an elective placement in third year, where you have the option to choose where you want to be based (I'm currently considering visiting Australia!) I find this really beneficial as you can keep building your skills and good relationships over the three years within the same Trust. The University of Sheffield also supports the Continuity of Carer (case-loading) model which is really rewarding as it gives you the opportunity to support families throughout pregnancy, birth and the early days of their baby's arrival. I have seen first-hand just how valuable this is to those families."
---
Study Midwifery at Sheffield
Our three year postgraduate training programme empowers students to become highly-skilled, autonomous midwives and support women, babies and their families throughout pregnancy and the postpartum period. Students are taught by experienced midwives and healthcare professionals, following a continuity of care placement model and grounding their practice in the latest research. Students go on to graduate as confident, caring and responsive midwives.
For more information about our accredited MSc Midwifery course:
A world-class university – a unique student experience
Sheffield is a research university with a global reputation for excellence. We're a member of the Russell Group: one of the 24 leading UK universities for research and teaching.