The Health and Care Workforce Research Theme
We are a multidisciplinary research group utilising both quantitative and qualitative methods to investigate issues affecting staff working in the health and social care sectors.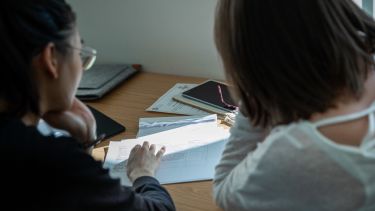 Off
This includes all elements of staffing issues from workforce planning, professional education, recruitment and retention and impact. The broad aim of this work is to improve the working environment for staff and improve service delivery for patients.  
Topics of particular interest to the group include:
Workforce issues related to the professions of Nursing, Speech and Language Therapy, and Orthoptics
New roles (including Advanced practice)
Recruitment and Retention 
Staffing (levels and skill mix)
Professional education (including pre-reg training and CPD)
Safety (including missed care)
Research expertise:
Stakeholder involvement (patients, healthcare staff and higher education institutions), 
Cohort studies, 
qualitative methodology, 
systematic reviewing
Surveys
Accessible research methods 
Service evaluation and audit
Quantitative methodology
Example projects: 
The Strategic Research Alliance between the Royal College of Nursing and the School of Allied Health Professions, Nursing and Midwifery covers a range of workforce projects including cohort studies on advanced nursing practice and trainee nurse associates and evaluations of continuing professional development (read more here)   
Staff:
Emily Wood, Rachel King, Dalal Alshati, Joe Bailey, Hatice Bulut, Charlotte Codina, Helen Davis, Danielle Hall, Karzan Hughes, Tony Ryan, Michaela Senek, Angela Tod, Carla Rohde, Emma Gregory, Sarah Varga 
Flagship institutes
The University's four flagship institutes bring together our key strengths to tackle global issues, turning interdisciplinary and translational research into real-world solutions.