Pathways to University from Care
Promoting achievement and calling for accelerated support for those with care experience.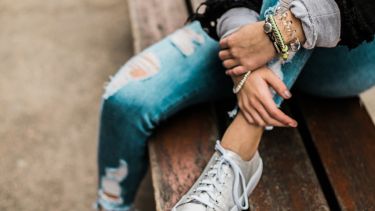 Off
Our research explores the journey through care, the barriers care leavers face in accessing university, and the support that helps them succeed.
234 care experienced students shared with us their experiences of care and their perspectives on university life. Our findings have been used to produce recommendations and resources aimed at Government and Policy Makers, Local Authorities, and Higher Education providers.
Experiences 
Going into care
It's a memory that'll always stay in my head…'you've met these people twice, do you want to live with them?'

Chris
Being in care
I didn't want to be associated with being in care…I felt some kind of shame in it

Corrine
I was in my vulnerable state and [my foster carer] kept telling me all the time that 'I know you'll go far in life, just carry on, carry on' and I was like 'OK, I could do it, I'll do it

Ada
Getting to university
I got a bus, all the way because my suitcase was too big to carry or to put on the train, so that took twelve hours...I had a cry, 'cause everyone was with their parents and it was really like overwhelming. I just was like well, I should have my parents here. I don't.

Dawn
Being at university
I'm in limbo a bit, I feel like I'm jumping between two worlds...because I really am not a university person, like, inside, I'm becoming one...the people that I hang around with now, I couldn't even imagine those people existing before.

Marcus
Culturally and emotionally it was the most challenging thing I have and will ever experience

Survey participant
Key resources
Findings report 1
Findings report 2
Who we are
Dr Katie Ellis
Lead Researcher
Katie is a lecturer in Child and Family Wellbeing. Her research advocates for children and young people living in out-of-family environments. She has received funding from The Leverhulme Trust, ESRC and the British Academy.
---
Claire Johnston
Research Associate
Claire is completing a PhD in Criminology. Her research interests focus on young people's interactions with social institutions and agencies.
Flagship institutes
The University's four flagship institutes bring together our key strengths to tackle global issues, turning interdisciplinary and translational research into real-world solutions.