AREC and partners announce Manifesto to increase the recovery and recycling of paper cups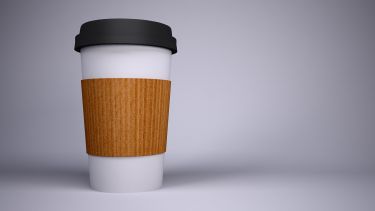 In response to media attention and consumer concern over the recycling of paper cups, the Foodservice Packaging Association (FPA) and Paper Cup Recovery and Recycling Group (PCRRG) have launched an industry-wide Manifesto with the objective of significantly increasing paper cup recovery and recycling rates by 2020. The Manifesto has more than 30 signatories, including AREC.
Defra has recognised the Manifesto and views it as a welcome example of industry working together. Mark Pawsey MP, Chairman of the All Party Parliamentary Group for Packaging, said: "I'm encouraged to see industry working so closely together to find and implement solutions for recovering and recycling paper cups."
The Manifesto is a voluntary commitment, funded by its members, to deliver systemic change that will increase the sustainable recovery and recycling rates of used paper cups. The Manifesto work programme will be run by an industry-wide executive board made up of elected members, with delegated reporting working groups. Supporter and signatory organisations are publicly recognising that working together is essential if long-lasting change is to be achieved.
Flagship institutes
The University's four flagship institutes bring together our key strengths to tackle global issues, turning interdisciplinary and translational research into real-world solutions.