Advanced materials and manufacturing
The single biggest issue for ensuring future supply chain resource sustainability is the availability of critical materials.
During the SCRS/  AREC workshop, participants from industry and academia expressed a strong interest in developing Advanced Materials and Manufacturing (AMM). It is also an area in which the University of Sheffield has extensive expertise.
Listed below are centres at the University of Sheffield that undertake AMM research:
Advanced Manufacturing Research Centre (AMRC) with Boeing
Centre for Biomaterials and Tissue Engineering
Characterisation Small Research Facility (SRF)
Functional Materials Group
Immobilisation Science Laboratory
Leonardo Centre for Tribology and Surface Science
X-Ray Diffraction Laboratory (XRD)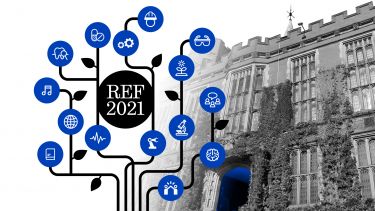 Research Excellence Framework 2021 results
The results demonstrate our research and impact excellence across a broad range of disciplines and confirm that our research is having a significant positive impact on lives across the globe.