Providing the Tools and Technology to Move the Economy Towards A Sustainable, Low-Carbon Future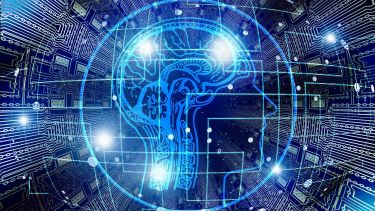 SCEnATi, the improved version of the SCEnAT supply chain environmental analysis tool, now integrates with the Microsoft cloud technology platform, Azure. It outputs on a world map geographic carbon dioxide emissions and environmental impact across global supply chains.
This powerful data visualisation - along with country profiles and sustainability contribution information - helps policy makers, planners, investors and industrialists understand the impact of their supply chains by calculating carbon dioxide emission intensity and environmental impact using life-cycle analysis.
As part of the improvements, SCEnATi has also been enhanced with advanced business intelligence analytics capability from the Microsoft Power BI platform, which works with Shaping Cloud on an Office 365 platform.
Teresa Hitchcock, Partner at global law firm DLA Piper where SCEnATi was launched, said: "I am delighted to see the evolution of this research capability led by the University of Sheffield, especially the work from Professor Koh and her team. Being an industry member of the AREC committee, we have been involved in the work as part of a co-production process. I believe this tool will assist key stakeholders in their transition to a low carbon and sustainable future globally and to support their compliance to environmental regulation and policy."
Professor Lenny Koh, Chair in Operations Management at Sheffield University Management School and Director of Advanced Resource Efficiency Centre (AREC), said: "The supply chain resource sustainability model 
demonstrated in SCEnATi is powered by advanced technology and will grow our understanding of global challenges on resources critical in supply chains. The science which underpins SCEnATi has been published in top journals whilst the technology, provided by our strategic partner Microsoft, provides a flexible, secure environment for our users."
Mike Davies, Higher Education Manager from Microsoft, continued: "SCEnATi automates data capture using Microsoft Excel where Office 365 supports complete mobility to enable users to use the tool as part of their routine package."
Steve Beswick, Education Business Development Director from Microsoft, said: "It is compatible with a range of our devices including Surface and Hubs. The built-in touch capability in this tool gives complete flexibility to users to access the tool anytime and anywhere."
Carlos Oliveira, CEO of Shaping Cloud concluded: "The science and technology supporting SCEnATi is world leading. It is a great example of how academic research can be translated into a tangible piece of IP, which we believe can deliver real change and impact worldwide."
Flagship institutes
The University's four flagship institutes bring together our key strengths to tackle global issues, turning interdisciplinary and translational research into real-world solutions.