Our masters courses are taught by academic researchers who are experts in their field. We have 40 postgraduate taught courses available across the Faculty of Arts and Humanities, allowing you to further your knowledge of a discipline you love, or to explore a new subject at a higher level.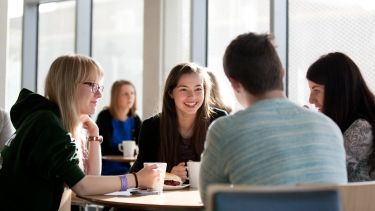 Features of our postgraduate taught courses
We offer courses across a number of varied disciplines, building on undergraduate studies and giving students the knowledge and skills that employers are looking for.
Independent research forms a major component of our programmes, alongside seminars that develop students' understanding of key concepts, as well as their critical and creative thinking. 
Courses are typically completed within 12 months, though many of our postgraduate taught programmes can be studied part-time.
We also offer distance learning courses in English Studies, Traditional and World Music, and Music Psychology in Education, Performance and Wellbeing.
Please visit our department websites below to browse the range of postgraduate taught courses on offer. 
The Digital Humanities Institute
School of Languages and Cultures
Find a postgraduate course
A masters from Sheffield means in-depth knowledge, advanced skills and the confidence to achieve your ambitions.