In the Faculty of Arts and Humanities, we explore what makes us human through the study of languages, cultures, histories and ideas.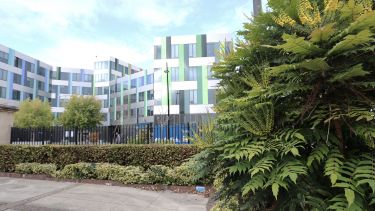 On
We are known for our interdisciplinary approaches, our innovative learning and teaching practices and our extensive engagement with external partners and communities. We have a track record for research excellence that attracts students from all over the world.
The work we do is at the heart of understanding human society. We believe that an understanding of people's lives, experiences, beliefs and values - both past and present - is absolutely vital when tackling the greatest issues facing humanity today. 
The diversity of our research interests is expressed through the schools and departments that make us up: we encompass the study of history, archaeology, music, philosophy, English literature, English language and linguistics, East Asian studies, religion and theology, and modern languages and cultures. We are home to the Digital Humanities Institute, the Humanities Research Institute and a number of interdisciplinary research centres which conduct cutting-edge, world-leading research, both individually and collaboratively.
The breadth of our interests means we are able to provide unique opportunities for multidisciplinary research, working together to tackle global challenges and provide new insights into our understanding of the world. Our international and interdisciplinary collaborations in learning and teaching, as well as in research, enhance our students' experience while showcasing the world-leading quality of our scholarship.
---
The Faculty of Arts and Humanities brings together eight academic departments and schools, and is home to several research centres and institutes that foster innovative interdisciplinary research.
Our research themes reflect, inform and underpin our research, learning and teaching activity.
If you are a prospective student, or if you would like to contact one of our academic departments or research institutes, the quickest way to do so is to contact the appropriate department directly.
---
The University has an international reputation for its high-quality and innovative learning and teaching, delivered by staff who are both committed to providing an outstanding student experience and who are at the cutting edge of research in their own disciplines.
In the Faculty of Arts and Humanities, we encourage our students to become active citizens in our various communities. We foster openness to enquiry and independence in asking and answering questions to enable all members of our academic community to make a positive impact on our disciplines.
We offer a broad portfolio of programmes at undergraduate and postgraduate level, including many dual degree combinations both within the Faculty and with departments in the Faculty of Social Science.
Postgraduate taught programmes cover both research-preparation MA courses reflecting our research strengths, and also professional qualifications.
---
Keep up to date with faculty news, events and announcements on our News page.
Our faculty runs an extensive schools' outreach programme, creating exciting and engaging relationships with teachers, schools and colleges, with each department running their own subject-specific events.
A global reputation
Sheffield is a research university with a global reputation for excellence. We're a member of the Russell Group: one of the 24 leading UK universities for research and teaching.