Every PhD is different, but all PhD students should aim to complete their studies over a three-year period.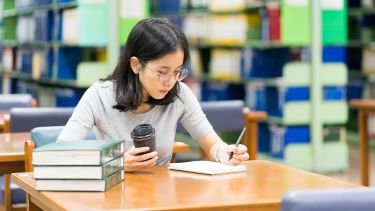 Off
The table below outlines what you can expect each year. 
Year 1

Summary

Complete Training Needs Analysis form (TNA)
Regular supervisory meetings
Progress review meeting every six months
Confirmation Review (at 9 months)

More information

By the end of your first month of your PhD, you should have met with your supervisory team, attended Faculty and departmental inductions, and passed any necessary fire training. You will have a clear idea of your project and what training you will be undertaking as part of the Doctoral Development Programme (DDP) having completed a training needs analysis (TNA).

The first checkpoint of your academic progress is at six months, and the format of this will depend upon your department. You will likely have a formal meeting with all your supervisory team to assess how your research is progressing and to make plans for your Confirmation Review at 12 months.

At around 12 months, you will have your Confirmation Review meeting. This is a formal examination to decide whether you have completed enough research of a high enough quality to have your status as a PhD student confirmed. This is a University requirement and must be completed. The important points to remember are:

The first 12 months of your PhD should be viewed as probationary.
Your first attempt at confirmation should take place at 12 months.
You are allowed only one further attempt if you do not pass first time and this must take place no later than 18 months after registration (pro rata for part time students).
The confirmation review is used to determine if the student has the potential to succeed within the timeframe of a PhD. As such, it cannot be delayed until the student 'has done enough to get through'.
If you fail to be confirmed as a PhD student on your second attempt, you will be given the option of writing your work up as an MPhil or withdrawing.
The confirmation review will also be used as a check to make sure you are making satisfactory progress with the DDP.

Year 2

At the start of your second year you should review your TNA and make a new plan for your Doctoral Development Programme in consultation with your supervisor.

You should have made significant progress with your project, be submitting written work to your supervisor regularly for feedback, and continue to meet your supervisor regularly to discuss your research.

Your supervisor will monitor your attendance at supervisory meetings throughout your studies and formal progress reviews will continue to be conducted every six months. Again, these differ between departments and may take the form of a poster, a paper or chapter of your thesis, or a presentation.

These department-led progression points are there to determine your engagement with your study.

Year 3

You should aim to submit your completed thesis by the end of your third year.

Once your thesis is submitted, it will be passed to Research and Innovation Services. They will liaise with your department and send out your thesis to the chosen examiners, prior to your viva examination.

The viva

At your viva examination your examiners will test your knowledge on matters relevant to the subject of your thesis. The purpose of the examination is to enable the examiners to clarify any ambiguities in the thesis and to satisfy themselves that the thesis is all your own work.

They also want to ensure that you are familiar with the relation of your work to your field of study and that your knowledge and understanding of related fields in the subject are of the standard expected for the award of the degree.

On completion of the viva examination, the examiners will advise the candidate of their intended recommendation to the faculty.
Find a PhD
Search for PhD opportunities at Sheffield and be part of our world-leading research.