Guidance on preparing a research proposal
In order to maximise your chance of receiving an offer of a place to study we've created some general guidance on preparing your research proposal.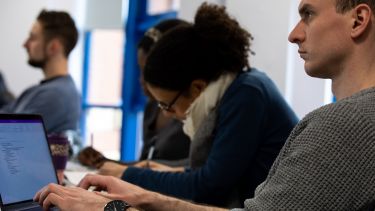 Minimum entry requirements
A guide to entry requirements can be found on our Applications page.
It's important to note that meeting the minimum requirements for admission will not guarantee that you will be offered a place to study - there are several other factors that need to be taken into account. These can include:
whether a supervisor with relevant expertise and supervisory capability is available
whether the necessary space is available
whether the proposed work fits in with the strategic research objectives of the supervisor and the department.
---
Increase your likelihood of being offered a place
Do your homework! The key to being offered a place is to convince a potential supervisor that you will add value to their current research activities.
You can use the departmental websites to confirm that academic staff are actively researching topics that interest you, identify potential supervisors for your project, and find their contact details to get in touch with them prior to making your online application.
Let them know what excites you about the possibility of working with them, what interests you specifically about their specific field of research, and how you feel your skills and experience can enhance their research. Show that you have read their papers and thought about potential ways in which research could be developed.
At this stage, it is not necessary to have a fully worked out research proposal - indeed, your intended supervisor may be able to help you prepare your proposal once they've been convinced that they wish to support your application.
In some cases you may have already developed a research proposal, for example, as part of the process of securing funding. If this is the case, you still need to confirm that academic staff are actively researching your topic and to identify potential supervisor(s) for your project. If your proposal relates to a topic that no-one within the department has any expertise in then your application will be rejected.
Be flexible - if you have prepared your proposal but you're fairly flexible about the specific details of the research, then you should make this clear to prospective supervisors when contacting them, either via email or in your online application. However, you are strongly advised not to say "I'm prepared to do any project with any supervisor" - this won't send out the right message about your focus or motivation. There's a difference between being flexible and being uncommitted and vague!
Find a PhD
Search for PhD opportunities at Sheffield and be part of our world-leading research.