Faculty of Arts and Humanities ranked amongst world's best in global subject rankings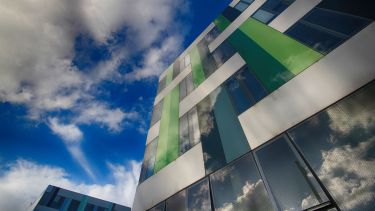 Three Arts and Humanities subjects were ranked in the top 100 in the world: History, Philosophy and Archaeology. History has moved into the world top 100 up from a top 150 ranking and is now ranked 12th in the UK. Archaeology and Philosophy both achieved positions of 11th in the UK. 
In 2022, the University of Sheffield was ranked in 5 out of 5 broad subject areas with Arts and Humanities ranked as the institution's strongest field.
Professor Susan Fitzmaurice, Vice-President for Arts and Humanities at the University of Sheffield, said:  'I am thrilled that the Arts and Humanities disciplines are ranked so high among our peers. The subject rankings confirm the reputation of our research and teaching both within and outside the academy.'
The QS World University Rankings by Subject rank the world's top universities in individual subject areas, analysing over 14.7 million academic papers, producing close to 96 million citations from over 1500 institutions in 88 locations across 51 academic disciplines.
The University of Sheffield has been ranked among the top 100 universities in the world in the QS World University Rankings 2022, reaffirming its position as a leading global university for teaching and research excellence. The University of Sheffield has been ranked 17th in the UK, 95th in the world and second in Yorkshire and Humber in the QS World University Rankings. The global ranking is the most-consulted independent evaluation of the world's top 1,300 universities.
A world-class university – a unique student experience
Sheffield is a research university with a global reputation for excellence. We're a member of the Russell Group: one of the 24 leading UK universities for research and teaching.