Dr Louise Johnson translates Guillem Viladot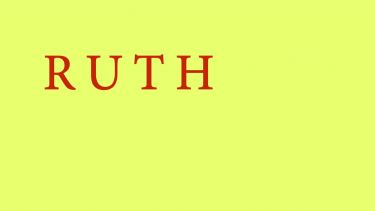 Louise Johnson tells us: "I started researching Guillem Viladot (1922-1999), a versatile, prolific but relatively unknown novelist, sculptor, visual poet, columnist and... pharmacist, some fifteen years ago, having discovered a volume of his short stories in a Barcelona bookshop.
I knew something of him, of course, but was interested that works were beginning to appear posthumously. 2022 marks the centenary of his birth, and there's understandably been a flurry of new publications this year too. During my research, I've worked on different aspects of Viladot's work, to the tune of two book chapters and an article.
Ruth
When I was approached to translate a slim volume of G.V.'s early short stories for the centenary, I suggested that Ruth (2000) might attract more interest (it was a novella I'd published on). Ruth begins with a 'Prelude'  narrated anonymously in the first person, and then comprises a series of letters written by the eponymous Ruth, registered male at birth and named Raül by her parents. Ruth narrates her struggles to become who she is, both woman and sculptor, through the performative exercise of sex, free association of language, and exhibition, sculptural and physical. 
Viladot's approach owes much to Lacanian psychoanalysis, and in Ruth, just as in previous works (such as Ricard, 1977; Joana, 1991; Carles, 1994) he champions the underdog in resisting authority and convention, just as he himself had resisted the Franco regime in Spain. Ruth, the story of a trans woman whom - it has been said - Viladot knew well, was almost unique in Spain at the time of its publication, and as I've argued elsewhere (Johnson, 2018), is prescient in seeing the possibilities in aesthetic discourse for our understanding of sex/gender difference and identity. "
Find a PhD
Search for PhD opportunities at Sheffield and be part of our world-leading research.