Writing about the latest scientific discoveries

Juliette Craggs
Account Manager, SCIAD Communications
Chemistry with a Year in Industry MChem
During her placement year at GSK, Juliette realised she wanted to use the skills she had gained to pursue a career in science communication. She now works as an account manager for SCIAD, a life science marketing and communications agency.
"The real-world impact of chemistry was always where my interests lay, particularly at the intersection with biology and medicine. I was keen to apply my skills in this area and my favourite part of my chemistry degree was definitely my placement year at GSK, working in medicinal chemistry to discover new drugs to treat inflammatory diseases. I realised quite quickly though that communicating the discoveries we made was where my interest lay, rather than in the practical side of research.
"During my degree I started writing for Resonance magazine and wanted to continue pursuing the science communication side of things when I graduated. After working as a tutor, marketing assistant and waitress before taking some time out to travel, I got a position as a Trainee PR Executive at the company I'm still at today.
"Having a degree in science was essential to get into science PR and marketing as it shows that I am able to translate complex science into understandable stories for the public and business professionals without an extensive background in the area. It was also important to demonstrate my communication skills and my understanding of the wider industry, all developed during my degree and placement year.
"I love that in my current job I regularly write about the latest scientific research but in a way that's understandable to everyone. Demonstrating the amazing impact research is having on behalf of our clients is great and it's satisfying to generate news coverage and contribute to the commercial success for our clients."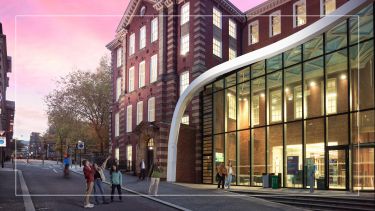 Visit us
Discover what sets Sheffield apart at our undergraduate open days on the Saturday 21 October or Saturday 18 November.