A snapshot of the beer industry in the Sheffield City Region
Sheffield is the real ale capital of the world - and can also stake a claim to being the birthplace of the UK craft beer revolution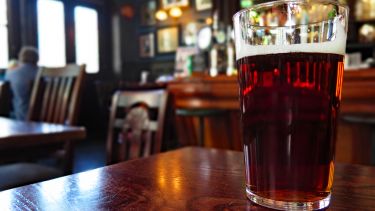 Off
Sheffield is real ale capital of the world
Sheffield is the real ale capital of the world1 - and can also stake a claim to being the birthplace of the UK craft beer revolution2
A snapshot of the beer industry in the Sheffield City Region, written by internationally recognised beer writer Pete Brown, found that the Sheffield City Region has a booming beer trade of 57 breweries, 31 of which have opened in the last five years alone. Forty per cent are within the city of Sheffield itself which, the report says: 'makes Sheffield a significant brewing city by any measure'.
The study found the city of Sheffield has one brewery for every 23,991 people and the Sheffield City Region has one brewery for every 32,142 people. Compared to Greater London (one brewery for every 112,355), Sheffield has 4.7 times as many breweries per capita as the UK's capital city.
What's more, while growth has peaked in other cities, the number of breweries opening their doors in Sheffield is accelerating and could soon surpass its mid-19th-century peak.
The report also commented on the wide array of beers available, with every Sheffield brewer brewing an average of five beers on a permanent basis and around 11 seasonal, occasional or one-off beers every year. This means 1,000 different beers are produced by Sheffield's brewers every year.
Key findings
Sheffield city region can claim the title of birthplace of the UK craft beer revolution.
Report finds Sheffield has one brewery for every 23,991 people – 4.7 times more brewers per capita than Greater London.
On a typical day there are 400 different unique beers available in the city's pubs.
The city region's breweries turn out over 1,000 different beers each year.
Sheffield is now urged to shout about its beer brilliance.
City should also consider investing in a joint bottling and canning facility, helping Sheffield's beers reach a wider audience outside the city region.
The revival of brewing in Sheffield pre-dated the current craft beer boom – in many ways Sheffield was the pre-cursor to a national trend.

REPORT: A SNAPSHOT OF THE BEER INDUSTRY IN THE SHEFFIELD CITY REGION
Notes
1The report notes that Britain is the only country in which cask or real ale is a significant beer institution, and by being found to be the real ale capital of the UK, Sheffield is therefore the real ale capital of the world.
2Thornbridge began brewing what is now known as craft beer as early as 2005. Two years later its head brewer, Martin Dickie, left to start BrewDog, the Scottish brewery commonly thought of as the originators of the UK craft revolution.