Organisations, Information and Knowledge
OAK focuses on knowledge and information management over large scale.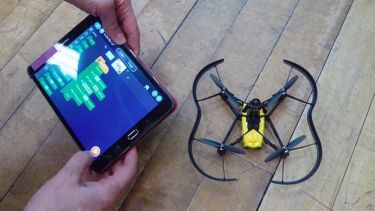 The research covers 3 main areas of data capture; how to use this data and how to communicate this information with final users. Applications areas cover a very wide range from aerospace, to smart cities, environment monitoring, bioinformatics, etc.
Sensing over large scale

Sensing via mobile devices and low cost architectures (Arduino, Raspberry PI). 

CitySense: a human mobility tracking technology applications used by over 600,000 users in the UK and Europe. It is currently used by Public Health England for supporting governmental campaigns for health and well-being (Active 10). It is also used by three city councils in Europe to understand multi-modal mobility in large metropolitan areas. The City of Birmingham has recently adopted our technology to track their over 6,000 free bikes. It is used by the MoveMore initiative, a project that aims to make Sheffield the city in the UK that "moves more" by 2020. It is also used in the European project Seta to track mobility in three European cities (Birmingham, Santander and Turin).

EyesOnTheGround: a method for instant video communication for emergency responders. It enables turning any citizen camera into a camera for the emergency control room. The citizen receives a text message with a link. Clicking on the link will share the camera with the control room. The control room is able to communicate with the citizen via bidirectional audio, control the citizen's phone (switching between front and back camera), identifying the citizen's exact position via the phone's GPS, as well as recording the video interaction and taking screenshots and notes. This technology is now finding application in hospitals to support occupational therapists.

SeeingWithMyOwnEyes: a web tool to support visually impaired students during lectures (it provides easy real-time screen sharing between lecturer and student via a web browser).

Several other mobile technologies such as a noise detector, an OBDII tracker, etc.

THE Floow is a spin-out company (The Floow Ltd) developing and commercialising technology for driver behaviour tracking. The Floow currently serves major insurers worldwide including DirectLine and AIG.

Social Media Analysis

Situation awareness on social media. Large-scale information capture of structured and unstructured data with a particular focus on use for emergency response during natural catastrophes and social unrest. 

OAK have developed the TRIDS framework for situation awareness in events using social media. It has been used by emergency control rooms in the UK and Europe to monitor and manage large events involving over a million people over two years, including for the largest music festivals in the world and the evacuation of 30,000 people from the city of Vicenza (Italy) to support the defuse of a World War II bomb.

The technology has been adopted by Football Whispers, a startup providing predictions of football transfers across 36 leagues. Football Whispers has currently over 2.5 million individual visitors a month. The system provides the data collection mechanism analysing over 70 million messages a month. 

Supporting large organisations

Methodologies to support organisations with management and reuse of their knowledge and data; highlights include:

Overall coordination of the X-Media EU Project on large-scale knowledge management across media, €13.8m, 15 partners, £1m of follow-on investment by industrial partners, and three spin-out companies created
Creation of models for large scale indexing and searching of distributed company archives
Patented a terminology recognition system certified for Aerospace use, currently core to a Rolls-Royce knowledge management program in use by over 10,000 employees
Creation of a spin-out company (K-Now Ltd) to commercialise our search and indexing technology

Medicine, Health and Wellbeing

An increasingly important area of research is medicine and well-being; OAK are developing a series of low cost technologies for:

Allowing remote visits of homes and patients
Tracking patients and users within and outside the home
Semi-automated detection of eye conditions
Way finding in complex infrastructures (e.g. hospitals) per staff and patients
Core members
Academic staff
Research staff
Research students

Sooji Jan
Humasak TA Simanjuntak
Yew Chuan Ong
Qamar H Naith
Abeil T Parra Hernandez

Affiliated staff

Joe Walsh (K-Now Ltd)
Omar Brugna (K-Now Ltd)
Flagship institutes
The University's four flagship institutes bring together our key strengths to tackle global issues, turning interdisciplinary and translational research into real-world solutions.