Mr Sherif Elbarbary
BDS, MFDS, M Pros, FDS RCSEd, MJDF RCSEng, FHEA
School of Clinical Dentistry
Senior Clinical Teacher in Restorative Dentistry
Consultant in Prosthodontics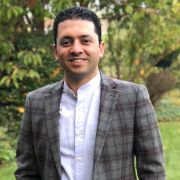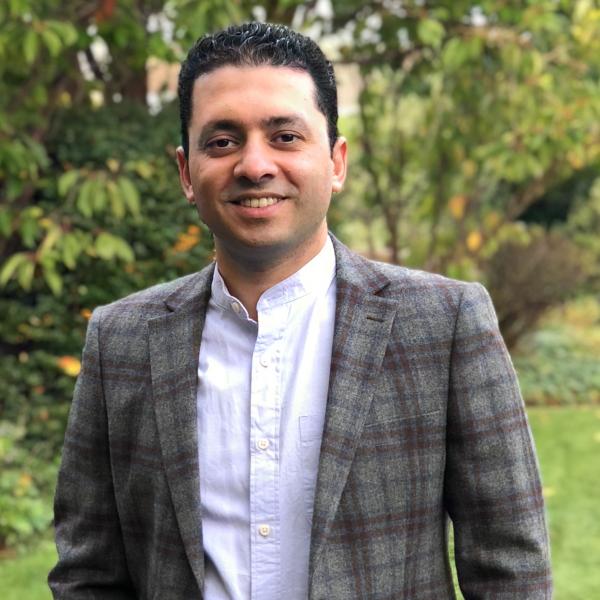 Profile

Mr Elbarbary graduated from the School of Oral and Dental Medicine at Cairo University in 2008. His passion for dentistry and continuous education led him to start his speciality training in prosthodontics after his foundation training. He was awarded a Membership in Prosthodontics from the Royal College of Surgeons of Edinburgh in 2013.

Before moving to Sheffield, Mr Elbarbary worked at Leeds Dental Institute and Bristol Dental School and Hospital as a Lecturer in Restorative Dentistry between 2017 and 2021, and in the period between 2013 and 2016 as a co-lead of the Postgraduate specialist training Programme in Prosthodontics at Misr University for Science and Technology (MUST), Egypt.

Mr Elbarbary is currently a Senior Clinical Teacher in Restorative Dentistry and a Consultant in Prosthodontics at the School of Clinical Dentistry, and at Charles Clifford Dental Hospital where he leads the DClinDent in Prosthodontics Postgraduate Speciality Training Programme, as well as assessing and treating patients referred from dentists around the south of Yorkshire requiring advanced prosthodontics and implants rehabilitation prosthodontics.

Working as a Specialist Prosthodontist and Implant Dentist at state-of-the-art dental practices gives him a proper acquaintance and experience in treating complex restorative cases.

He is also an examiner at the Royal College of Surgeons of Edinburgh examining both within the UK and internationally, as well as lecturing nationally and internationally in his specialist areas and giving courses to train dentists on advanced techniques in restorative dentistry, prosthodontics and implantology.
Qualifications

BDS Cairo University
Membership of the Faculty of Dental Surgery (Royal College of Surgeons of Edinburgh) MFDS RCSEd
Membership of Joint Dental Faculties of The Royal College of Surgeons of England (MJDF RCSEng) 
Membership in Restorative Dentistry (Prosthodontics) of The Royal College of Surgeons of Edinburgh (M Pros RCSEd) 
Postgraduate Certificate Teaching Qualification of Cultivating Research and Teaching Excellence CREATE (Bristol University) 
Fellowship of The Higher Education Academy FHEA 
Fellowship in Dental Surgery of The Royal College of Surgeons of Edinburgh (FDS RCSEd) 
Research interests

Digital dentistry, including intra-oral scanning and 3D printing technologies

Fixed and removable prosthodontics
Teaching interests

Mr Elbarbary's main interests are in the teaching and clinical service delivery of Restorative Dentistry, particularly in the field of prosthodontics and implantology. He leads the DClinDent in Prosthodontics postgraduate speciality training programme and acts as the fourth-year lead on the BDS course. He is also involved in the teaching of dental implantology.
Teaching activities

Mr Elbarbary's teaching activities include the areas of treatment planning in fixed and removable prosthodontics, dental implantology and digital dentistry:

DClinDent in Prosthodontics postgraduate specialist training course lead.
Principles of conservative dentistry postgraduate clinical skills course lead.
Prosthodontics journal club and annotated bibliography' sessions for the postgraduate DClinDent course.
Clinical and laboratory teaching of undergraduate BDS and HandT students.
He is also involved in supporting student activities, such as personal tutoring and staff/student committees.
DClinDent in Prosthodontics Students research projects supervision and assessment. 
Audits and Service Evaluation projects supervisor for the DClinDent in Prosthodontics students.
Clinical teaching of post-graduate taught (DClinDent) students.
DClinDent in Prosthodontics Students research projects supervision.
Lectures and seminars for undergraduate and postgraduate students.
Professional activities and memberships

Examiner for the Royal College of Surgeons of Edinburgh.
Member of the BSSPD (The British Society of Prosthodontics)
Member of the British Society for Restorative Dentistry (BSRD)
Member of the British Dental Association (BDA)
Member of the Association of Consultants and Specialists in Restorative Dentistry (RD-UK)
Fellow of Higher Education Academy (FHEA - Advance HE)
Fellow of the Royal College of Surgeons of Edinburgh (FDSRCS)