How to get in touch with the Department.

### IMPORTANT: Due to Covid 19 the Student Support Office and all academic staff are currently working at home for the time being. To get in touch, please use email rather than calling as phones are unmanned until we return to the office. ###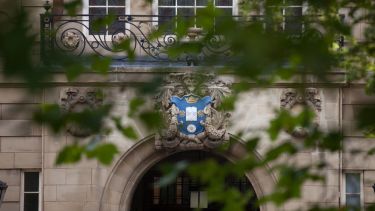 Application Enquiries
Browse our frequently asked questions to get the answers you need.
Alternatively, you can contact the Department of Electronic and Electrical Engineering reception on +44 114 222 5355 or use the relevant email address:
For Undergraduate applications: eee-rec@sheffield.ac.uk
For Postgraduate applications: eee-mscrec@sheffield.ac.uk
For PhD applications: eee-pgradmin@sheffield.ac.uk
Undergraduate and Postgraduate Support
For Undergraduate support: eee-ugsupport@sheffield.ac.uk 
For Postgraduate support: eee-mscsupport@sheffield.ac.uk
General Enquiries
Department of Electronic & Electrical Engineering
The University of Sheffield
Sir Frederick Mappin Building
Mappin Street
Sheffield
S1 3JD
Follow us on:
Twitter - @TUoSEEE
Facebook - @TUoSEEE
Top 10 in the UK
We're in the top 10 UK Electronic and Electrical Engineering Departments (The World University Rankings 2020).
A world top-100 university
We're a world top-100 university renowned for the excellence, impact and distinctiveness of our research-led learning and teaching.