How to get in touch with the Department.

We are very pleased that our Reception in the Department is now open! See below for our opening hours. We are also offering online sessions too - more information can be found below.

In all instances please use email as a primary method of contact.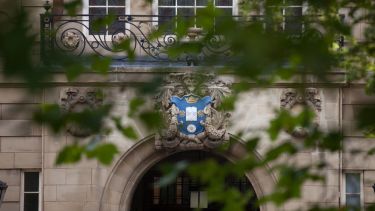 Student Support Office Reception opening hours
Monday - Friday: 10:00 -12:00: 13:00 - 15:00
Online Sessions:
Please check your timetable on the Student Handbook for the links to access the sessions. The Student Handbook can be accessed via this link or in Blackboard.
Monday         15:00 - 16:00
Tuesday        15:00 - 16:00
Wednesday   09.30 - 10.15
Thursday       09.30 - 10.15 
Friday            15:00 -  16:00
Current students - undergraduate and Postgraduate Support
For Undergraduate support: eee-ugsupport@sheffield.ac.uk 
For Postgraduate support: eee-mscsupport@sheffield.ac.uk
Application Enquiries
Browse our frequently asked questions to get the answers you need.
Alternatively, you can contact the Department of Electronic and Electrical Engineering reception on +44 114 222 5355 or use the relevant email address:
For Undergraduate applications: eeeugadmissions@sheffield.ac.uk
For Postgraduate applications: eeepgtadmissions@sheffield.ac.uk
For PhD applications: eee-pgradmin@sheffield.ac.uk
General Enquiries
Department of Electronic & Electrical Engineering
The University of Sheffield
Sir Frederick Mappin Building
Mappin Street
Sheffield
S1 3JD
Follow us on:
Twitter - @TUoSEEE
Facebook - @TUoSEEE
Top 10 in the UK
We're in the top 10 UK Electronic and Electrical Engineering Departments (QS World University Rankings 2021).
A world top-100 university
We're a world top-100 university renowned for the excellence, impact and distinctiveness of our research-led learning and teaching.