Equality, Diversity & Inclusion
The Department of Electronic and Electrical Engineering is committed to Equality, Diversity and Inclusion (ED&I). Our aim is to build an inclusive community that actively attracts a diverse range of people and supports staff and students to achieve their potential.
Our commitment
We believe that diversity in all its forms delivers greater impact in our research and teaching and enhances the experience of our students. Our main focus is to increase the proportion of female engineers, addressing the current drastic under-representation. Read our commitment in full.
Meet the committee
Our Equality, Diversity & Inclusion Committee brings together students and staff of all levels from across the Department who to ensure our EEE community is equal, diverse and inclusive.  Meet a few of their friendly faces and find out more about them here.
Discover more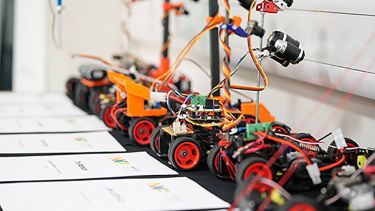 Our diverse community brings together students from 53 nationalities and staff from 23 nationalities with one thing in common - a passion for Electronic and Electrical Engineering.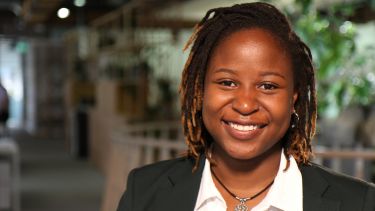 As a Department we are proud to continually add to the 'Wall of Women' which celebrates the careers of EEE Alumni such as Sharon (pictured).  Visit the Wall and learn more about where a degree from EEE can take you.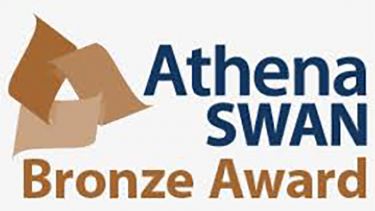 As a Department we are proud to have been recognised as an Athena SWAN Bronze Institution.  This has identified that we have a solid foundation for eliminating gender bias and developing an inclusive culture that values all staff.