Our Department has an excellent reputation for the quality of its graduates. Critical factors in our success are research-led teaching, a stimulating environment, world-class facilities and strong links with industry.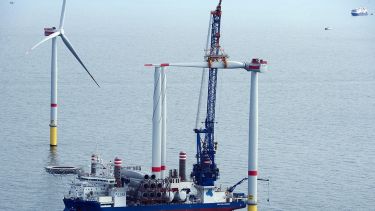 Off
Teaching in the Department is underpinned by our close working relationship with industry. We believe that through gaining experience of real-life engineering problems, our students can become the great engineers of the future.
Benefits for companies
There are many benefits for companies interested in liaising with the Department of Electronic and Electrical Engineering, including
The chance to raise your company profile with a pool of high quality potential graduates, which can give your recruitment drive a boost
A fresh unconventional look at some of your problems from students who have access to the full resources of the University
Help with research and development or 'blue sky' projects
An opportunity to find out how our students would approach your problem, taking into account realistic, practical and commercial constraints
The chance to help students – who could be your future employees – to develop a better understanding of what industry is looking for
Building a relationship with the department and the chance to get involved with cutting edge research and other potential collaborations
---
Case study: Vinayak R Kartha
Industry Liaison Committee
To develop and enhance our degree programmes, promote closer academic/industry research collaborations and examine new educational ideas we have a dedicated group of senior engineers (Industrial Advisory Board - IAB) from a wide range of companies in the electrical and electronic engineering. The IAB works closely with our academics to o ensure that our degrees reflect current developments and industry skills requirements, making a crucial contribution to the successful development of our students.
Board Members

University Members
A global reputation
Sheffield is a research university with a global reputation for excellence. We're a member of the Russell Group: one of the 24 leading UK universities for research and teaching.