I couldn't be happier with my decision to come to Sheffield for my MSc
Chutian - postgraduate student at EEE
Data Communications - MSc (Eng)
Chutian, studied Data Communications MSc (Eng) at EEE last year and shares his experiences as a postgraduate student living and studying in Sheffield.
The decision of choosing Data Communication as my MSc course stemmed from my curiosity for the operating mechanism of communication systems and the insights of the communication technology playing an even more vital part in our life in the near future. The University of Sheffield is highly regarded within industry, which attracted me to apply for a place to pursue my postgraduate education. 
I enjoyed the teaching and learning process of every module I took on and was blown away by the well-organised teaching schedule and swift assistance both from the professors and the department when any problem was encountered. Due to the pandemic, I was not able to fully access the complete package of learning experience UoS has to offer. However, thanks to the well-thought-out countermeasures deployed by the university, I was still able to benefit from the rounded and diverse module structure and practical skill development resources conveniently provided for the dissertation or any personal project, which are within the reach of a few clicks on Blackboard. 
For any piece of software that could be of help in the process of completing your project, you can find training materials about it and use it on university desktops backed by powerful hardware to ensure performance. There is no campus, in the traditional sense, for UoS, but there is a great variety of studying space to enjoy hidden under the cover of modern or ancient architectures. Find that certain buildings stand out in their environment? Look closely, it may be a part of UoS.
There is no doubt that, for the sake of both studying efficiently and enjoying the most of of student life, coming to Sheffield and living on campus is absolutely worthwhile. Sheffield is by no means a large city, but there are plenty to explore. The terrain is not that friendly to biking unless a good work out is what you are looking for, but on the up side, all the fun is reachable on food. Near university accommodation there are pubs and restaurants with food from one continent to another. Parks and greens are just a few minutes away from your doorstep.
I couldn't be happier with my decision to come to Sheffield, instead of learning remotely from the other side of the ocean. My suggestion for those who plan to come to Sheffield is that get in touch with people that are already on campus through social media. The Student Union of UoS can help you in this regard. Just find them on social media and they will hook you up. People on campus can provide you with information to find a place to live that best suits your needs and useful items for everyday life can be passed on to you, instead of getting thrown away.
The staff of the department were most helpful during my  time studying at Sheffield. It was always a pleasure to communicate with them. My suggestion for future fellow students is that do not hesitate to ask question and do not leave a problem unsolved. There are many people to turn to when having questions or doubts, including the department support team, your personal tutor and student life mentor allocated to you and usually they will reach out to you before you reach out to them. So, plan ahead and ask away,  I am sure you will get a satisfying answer.
For future plans, I have composed my resume and sent it to a few companies that I wish I could work for. Although future still holds many uncertainties for me. My experience at UoS has prepared me for the challenge. I cherish every moment I spent here just as I celebrate the decision to come here. I hope everyone coming to UoS could find what they are after and have an experience of a life time as I did.
Top 10 in the UK
We're in the top 10 UK Electronic and Electrical Engineering Departments (QS World University Rankings 2021).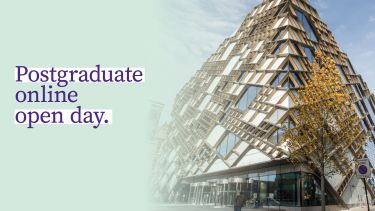 Postgraduate online open day
Book your place at our online open day on Wednesday 26 April to find out more about postgraduate taught study at the University of Sheffield.